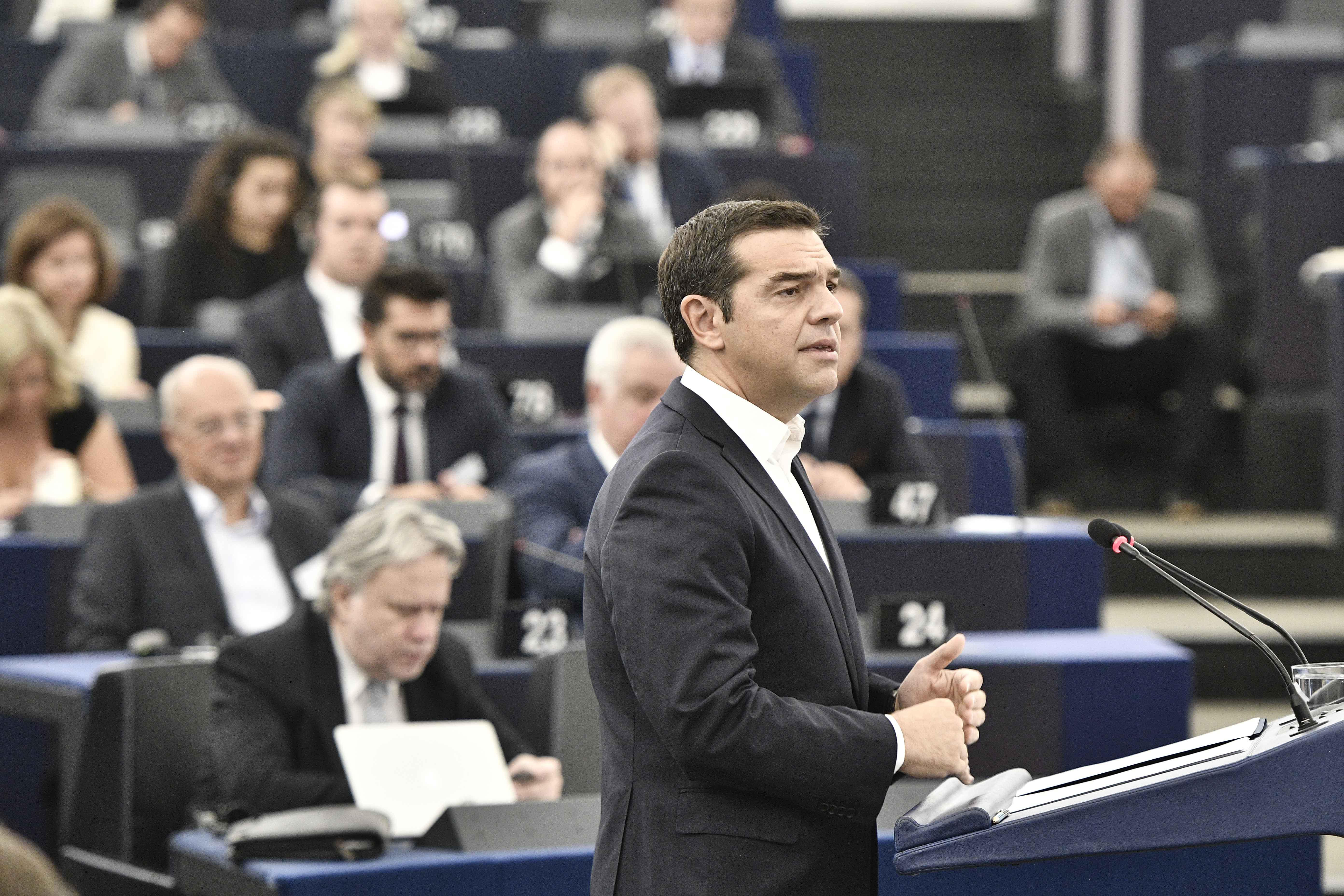 The Greek Prime Minister had a series of contacts in Strasbourg, on the sidelines of his speech in the plenary session of the European Parliament, where he presented his proposals for Europe, while also made an assessment of his government policy.
Alexis Tsipras met with European Commissioner for Economic and Monetary Affairs, Pierre Moscovici, the president of the European group of Socialist and Social Democrats, Udo Bullmann, the head of the Group of the European United Left-Nordic Green Left, Gabriele Zimmer, and European Party Leader, Manfred Weber.
Alexis Tsipras and Pierre Moscovici, according to Greek sources, discussed the course of the Greek economy after Greece's exit from the fiscal adjustment programs. In this context, the European Commissioner highlighted the differences between the Memorandum supervision and the ongoing monitoring of Greece's fiscal course, since it is in line with the same supervision as all countries that are leaving fiscal adjustment programs, such as Portugal, Ireland and Cyprus.
Alexis Tsipras and Udo Bullmann have agreed that it is imperative to create a common front of all progressive forces against the neo-liberal and far-right political forces in the EU, recognizing that SYRIZA plays a catalytic role in this front.
The preparation of all the left-wing political forces, in view of the European elections, was discussed between the Greek Prime Minister and Gabrielle Zimmer, while special mention was made of the measures of social support Greece had been able to implicate over the last three years, even within the limitations imposed by a memorandum, with Alexis Tsipras pointing out that now the degrees of fiscal freedom allow even more initiatives to support the welfare state.
Finally, according to the same Greek sources, during the meeting with Manfred Weber, the Prime Minister was briefed on the positions of the European People's Party, in view of the former's nomination for European Commissioner. The prime minister, for his part, stressed that the critical importance of the European elections makes it necessary to highlight the distinct differences between the political forces./IBNA