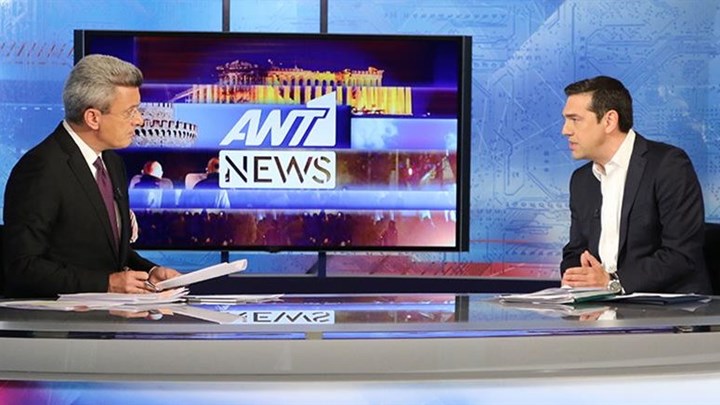 In a wide-ranging interview with Greek broadcaster ANT1 TV on Monday evening, Prime Minister Alexis Tsipras reiterated his intention to call a general election at the end of the government's four year term in the autumn.
The Greek premier said his decision will not change, because it provides proof that the country has returned to normality in every sense. He went on to argue that the country's economy is performing well, making any more measures – such as lowering the income tax-free threshold – unnecessary.
Moreover, Alexis Tsipras heralded the early repayment of part of the International Monetary Fund's (IMF) bailout loans to Greece. "It is a historic development. It sets a new framework for the Greek economy, because every economic indicator is performing", he said, adding that Greek 10-year bond yields are at a historic low, indicating that the economy's capacity to borrow from debt markets has been restored.
With election years in Greece traditionally prompting the government of the day to distribute handouts, Tsipras was keen to downplay any suggestion of backtracking on agreed reforms and abandoning fiscal discipline. He said benefits will be granted if the economy can support them.
"After the [Easter] holidays I will meet with the minister of finance to consider what we can offer, not as a pre-election gift but as permanent relief measures because the Greek economy is faring better."
Commenting on recent opinion polls which put SYRIZA well behind main opposition New Democracy, the PM said he is used to "losing opinion polls and winning elections". He urged observers not to rule out the next general elections being a close encounter, adding that his party's first target is to win May's European election.
Asked about the Novartis case, the premier it is an "existent scandal" where public funds were wasted, an issue that will be investigated extensively by competent authorities. He refuted the opposition's claims that the case is a conspiracy designed to hurt SYRIZA's political rivals./ibna