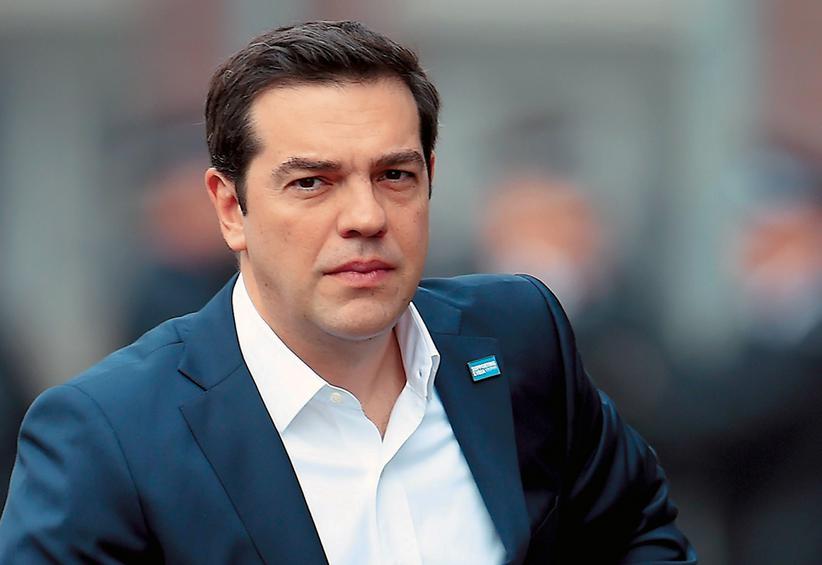 Athens, May 16, 2016/ Independent Balkan News Agency
By Zacharias Petrou
Greek Prime Minister Alexis Tsipras expressed optimism that the automatic spending cuts mechanism his government will legislate this week will not be used as the country's economy is firmly on track to growth.
In an interview with Real News newspaper published on Sunday, the Greek premier added that Greece will be able to return to bond markets in 2017 and even exit the Memorandum of Understanding with international creditors before it expires on 2018.
"If we achieve what we seek for the debt on May 24, we will return to the markets next year," he told the newspaper. The PM added that moves towards gradually easing the capital controls applied in Greece will intensify as the economy performs better.
According to Greek statistics authority ELSTAT, seasonally adjusted data showed GDP in volume terms decreased by 0.4 percent in the first quarter of 2016 compared to the fourth quarter of 2015.
Tsipras hinted at a cabinet reshuffle after the 24 May Eurogroup which Athens expects will rubber stamp the conclusion of the first review of the country's bailout program implementation.
Local media report that the radical left Syriza leader may opt to signify a shift to the center-left ahead of a party conference in June while also getting rid of minister who have been reluctant to implement parts of the bailout agreement Tsipras signed last summer – especially privatizations.
The Greek government is putting great effort in achieving a satisfactory deal to address the country's debt at the next Eurogroup. Tsipras is expected to use a possible road map to debt relief to attract investment to Greece and convince voters that his administration is delivering an economic turnaround.
Creditors appeat willing to ease the Greek debt to some extent and various options will be examined under the conditions that there won't be a nominal debt haircut and Greece complies to agreed reforms. According to European Commissioner for Economic and Financial Affairs, Taxation and Customs Pierre Mosovici, the two red lines creditors have set on the Greek debt issue is that there won't be a debt write off and that Greece should not change any of the reforms it has agreed to implement.