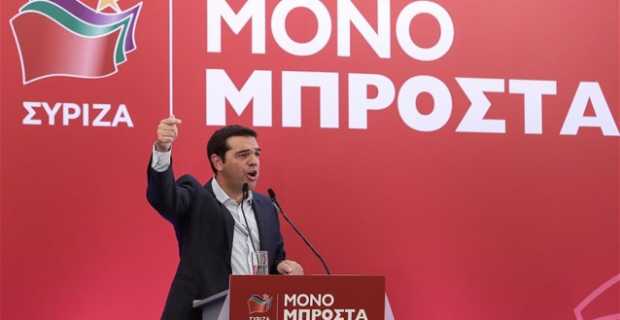 Athens, September 25, 2015/ Independent Balkan News Agency
By Zacharias Petrou
The first cabinet meeting, chaired by Prime Minister Alexis Tsipras, will take place on Friday, at 11:00 am.
An hour earlier the swearing in ceremony of Alternate Migration Minister Yiannis Mouzalas and Deputy Infrastructure Minister Panagiotis Sgouridis will take place.
Tsipras returns to Athens having attended a European Council Summit.
On Thursday, on the sidelines of the meeting he met with European Parliament president Martin Schulz in Brussels. The issue of involving the European Parliament in the implementation and assessment of Greece's adjustment program topped the agenda of talks. The idea belongs to Alexis Tsipras who wants to make the troika's program reviews more legitimate.
Earlier this week the Greek Premier met with European Commission President J.C. Juncker and discussed the Greek programme and the points raised by Juncker in his recent letter, congratulating Tsipras on his election victory and calling for a swift implementation of agreed reforms.
Alexis Tsipras also held a meeting with Gianni Pittella, the president of the Progressive Alliance of Socialists and Democrats (S&D) at the European Parliament. The two men discussed economic policy, the Greek debt and ways to involve the European Parliament in the Greek program.
Upon the Greek PM's return to Athens and the first cabinet meeting on Friday, Greece is expected to start delivering on commitments outlined in its bailout agreement.
The government has set a number of top priorities for the next few months. At the top of that list is the successful recapitalisation of systemic banks and concluding the assessment with lenders before starting discussions over handling the country's debt. It also has to adopt a supplementary 2015 budget, to prepare the draft 2016 budget and a 2016-19 medium term fiscal strategy.
Furthermore, the memorandum of understanding foresees a number of measures and reforms that will imminently impact heavily on taxpayers as a comprehensive tax reform with changes in direct and indirect taxation will affect households and businesses alike.
A positive first review by the troika will release 3 billion euros left over from the first tranche of bailout funds by November and open the way for the debt relief negotiations. Analysts point out, however, that in the next 100 days, long before debt relief talks begin, the painful measures will test the cohesion of the coalition government.