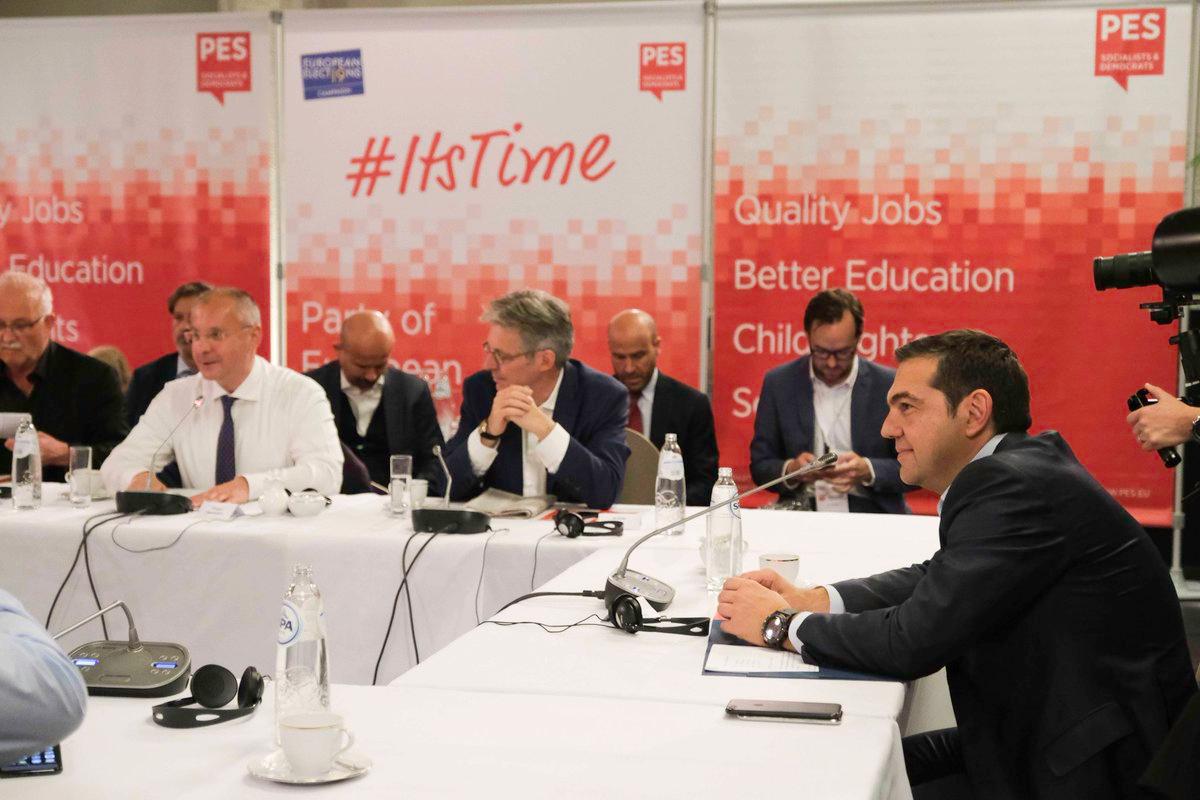 Alexis Tsipras will take part in the European Socialists meeting on Wednesday. This way he becomes the first political leader who does not belong to the Socialist political family, and despite no longer serving as the head of state, he is still invited to the meetings as an observer.
In view of the Summit, Al. Tsipras is expected to focus on the Turkish invasion in Northern Syria and on the need to move forward with sanctions to Ankara for violating the Cypriot EEZ. He will also emphasize the need for joint action by the left and progressive forces.
The co-existence of the former prime minister with KINAL's president, Fofi Gennimata is rather interesting; since on an interior level SYRIZA accuses her of supporting and trading with New Democracy on the issue of the vote rights for Greeks residing abroad.
For the president of SYRIZA there has been no question so far of shifting from the left-wing Eurogroup to Socialists and Democrats, as party sources stress. Al. Tsipras looks to turn both himself and SYRIZA into the "bridge" between the left, the Socialist-Democrats, the Greens and other smaller forces that are part of the progressive space.
It is reported that there will be action recorded in the wider progressive space in November with the Progressive Caucus meeting, as processes and talks between MEPs intensify. Moreover, the stated goal of SYRIZA and its leader is to build a progressive front against the far-right, the austerity, neoliberalism and climate change on a European scale.
Meanwhile, the former prime minister today kicked off the SYRIZA-Progressive Alliance grand campaign, with a two-day tour across the Achaia region. /ibna