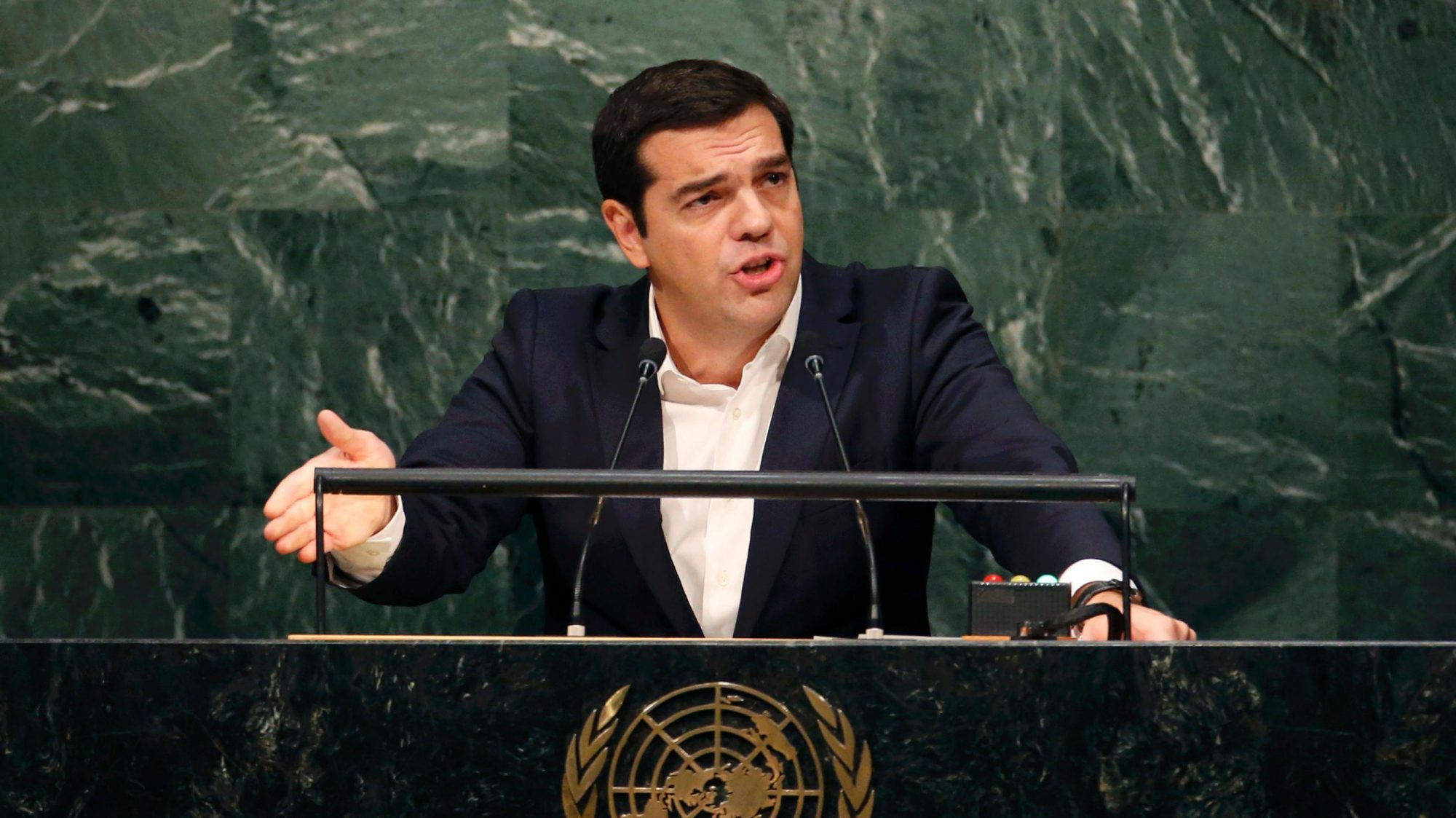 The Greek Prime Minister will be in New York to join the UN General Assembly, accompanied by Foreign Minister Nikos Kotzias, Digital Policy, Telecommunications and Media Minister Nikos Pappas, Deputy Minister of Finance George Chouliarakis, and Deputy Minister to the Prime Minister Dimitris Liakos.
According to his schedule, during his five-day stay in New York, Alexis Tsipras will hold two speeches at the UN: the first at the Nelson Mandela Peace Conference and the second at the UN General Assembly plenary.
Major challenges of the international community in the near future are going to be of particular importance. He is expected to focus on the "defence of democratic values ​​and international law, and also on the importance of Greece as a pillar of stability and security in the Eastern Mediterranean" and the wider Balkan region.
In his 2015 address at the UN General Assembly, the Greek Prime Minister had referred to Greece, highlighting the then dominant government objective of seeing the country as a protagonist in finding solutions and facing challenges, and not as part of the problem. Three years later, Mr. Tsipras will showcase precisely this success of Greece: the success of dealing not only with economic difficulties but also with large-scale crises, such as immigration.
More specifically, according to the Prime Ministerial Planning, Alexis Tsipras will refer to the following issues:
-the exit of Greece from the memoranda, the return to development and the protection of the most vulnerable
-the legislative interventions for the expansion of human rights in Greece in a period that is internationally restricted
-Greece's effort to manage effectively and in terms of humanity, a much greater burden than what is attributed to it in terms of refugee flows
-Greek initiatives to consolidate good neighborly relations and co-development with the countries of the wider region, with particular emphasis on the historic Prespa Agreement and relations with Turkey
-the suggestions of our country to address modern international and regional challenges.
Meetings – Greek Economy
Among the Greek premier's significant meetings in New York will be the one with the UN Secretary-General António Guterres. At the heart of their talks, the Cyprus issue, the refugee crisis and the Prespa Agreement. Beyond that, his meeting with Turkish President, Recep Tayyip Erdoğan, is also important. The two men will focus on bilateral relations, the situation in the Aegean, the Cyprus problem, the EU-Turkey agreement and Euro-Turkish relations, as well as developments in the wider region.
Last but not least, Mr. Tsipras' contacts with top US banking institutions and discussions in the field of investment are expected to be of crucial and special interest (it is also no coincidence that in the recent -83th TIF, the honoured country was the USA). At a time when Greece is stabilising its economy, adapting it to the non/post-memorandum era, the reforms it continues to make, as well as the "substantial regulation of the sustainability of Greek debt and sustainable public finances" are issues of particular gravity….. / IBNA
Main Photo (File): The Greek premier Alexis Tsipras addresses the UN General Assembly in 2015