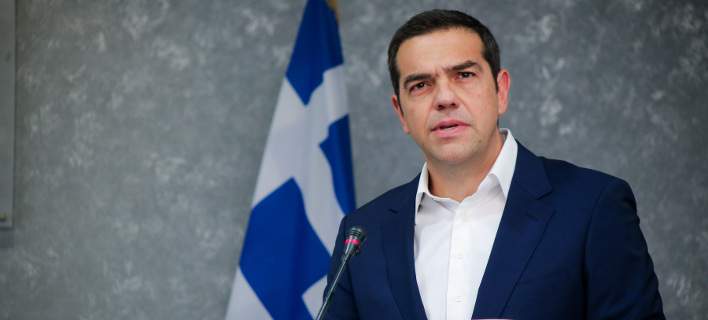 Alexis Tsipras announced a full-scale reorganisation of the Genaral Secretariat for Civil Protection and introduced the formation of a new emergency-response service.
The new body is based on European and American standards and will be an independent Public Service that will be hierarchically subject to the Interior Ministry, according to Alexis Tsipras.
The Head of the new National Agency who will be appointed will be a Governor; a person of recognised experience and operational capacity, as well as of scientific competence. The choice of the leader will be made under the supervision of an independent panel of experts and will be ratified by the Conference of Presidents of the House.
According to the Greek Prime Minister, a permanent and permanent Scientific Council will be established by representatives of all of the country's scientific research institutes and structures involved in natural disasters.
In addition to the Scientific Council, there will be a permanent and continuous Staff Command staffed by members of the Security Corps, the Armed Forces and the country's key research institutes.
The National Emergency Management System will serve as a guide for all on how to manage emergency needs while integrating volunteerism as an organised operational force that obeys rules and operational assistance.
The government, according to the Prime Minister, has already secured full financial coverage of the programme of radical reorganisation and upgrading of the country's ability to be shielded from future natural disasters.
Engaged resources from the Greek Technical Guidelines, the ESPA and the National Public Investment Programme will reach € 500 million, Tsipras said…. / IBNA