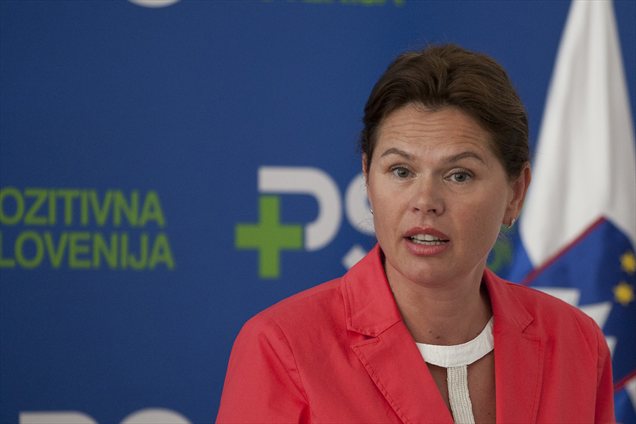 Review Hari Stefanatos
Proposed Commissioner of Slovenia Alenka Bratušek withdrew from the "vehicle" of the European Commission after the rejection of her candidature by MEPs, facilitating Jean-Claude Juncker in finalising the composition of the European Commission and obtaining the approval of the European Parliament.
"Her decision reflects her commitment to the European Union, Slovenia and the democratic process. She helps me with this decision to finalise the composition of the Commission", Jean-Claude Juncker said in a statement.
Earlier, Margaritis Shinas, spokesperson of Jean-Claude Juncker, stated that there is a real possibility that the new Commission will not be able to take office on schedule on November 1, due to the rejection of the candidacy of Alenka Bratušek.
"There is the danger that the Juncker Commission takes office after November 1", said Margaritis Shinas, noting that in the coming days it will be made clear whether there will indeed be a delay in the inauguration of the new European Commission.
A European source had also stated that given the situation, the European Commission cannot take office on November 1, noting that the appointment of a new candidate from Slovenia and the scheduling of new hearings by the Parliament may be delayed until December 1, even until January the premiere of the European Commission.
The head of the parliamentary group of the European People's Party (EPP) in the European Parliament, Manfred Webe, called the Slovenian government to appoint as a new trustee, a woman with experience in European affairs.
"The EPP Group will support only a woman candidate with experience", said Weber, noting that the list submitted by the Slovenian government last summer had included Tanja Fajon of the Socialists, which would be ideal for the office.
On his part, the head of the Socialists, Gianni Pittella, said Bratušek was rejected for her very poor performance, since her answers were vague, and now the "Tanja Fajon is the ideal candidate" to replace Bratušek. He noted that the Fajon has long experience in the European Parliament, and has already proven her abilities and reliability, something she will be able to prove in a new hearing.