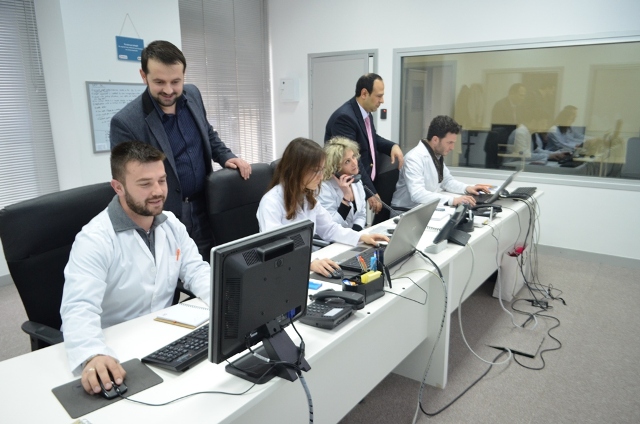 Tirana, 8 April 2013
The biggest albanian company of telecommunications, Albtelecom, brings new services in Albania. This company is now the sole Cloud Services provider in Albania. These unique services will come to the aid of businesses in Albania with platform, infrastructure, and programming services.
The one-stop-shop system of this business services platform utilizes the most modern technology, and provides significantly reduced costs for the user, a maximum safety of 99.99%, back up for absolute avoidance of problems, maximum speed of data transmission, and  is about 30 times faster than the system of overseas hosting.
The lack of such services in Albania until a year ago has caused many of the companies to have their data installed outside Albania.
But this approach has many drawbacks, the most important of which being the limited speed of access to these data because of the distance. Offering these types of services in Albania has brought many benefits.
Albanian consumers manage to access these data much faster and reach a very good performance at a lower cost.
With Cloud Services, all businesses or natural persons can maximally safeguard their data in Albania and communicate directly with the company that provides this data.
These services come to the aid of big companies like banks, institutions, agencies, large, medium, and small businesses that use their portals, websites and applications for the sales management, human resource management, customer relations management, Finance online programs, etc..
By using Cloud Services the business does not need to invest a "Capex" (initial cost of infrastructure setup) in organizing the IT services or an "Opex", which is the cost of maintenance. The current capacity of ALBtelecom supports up to 30 thousand customers. /ibna/