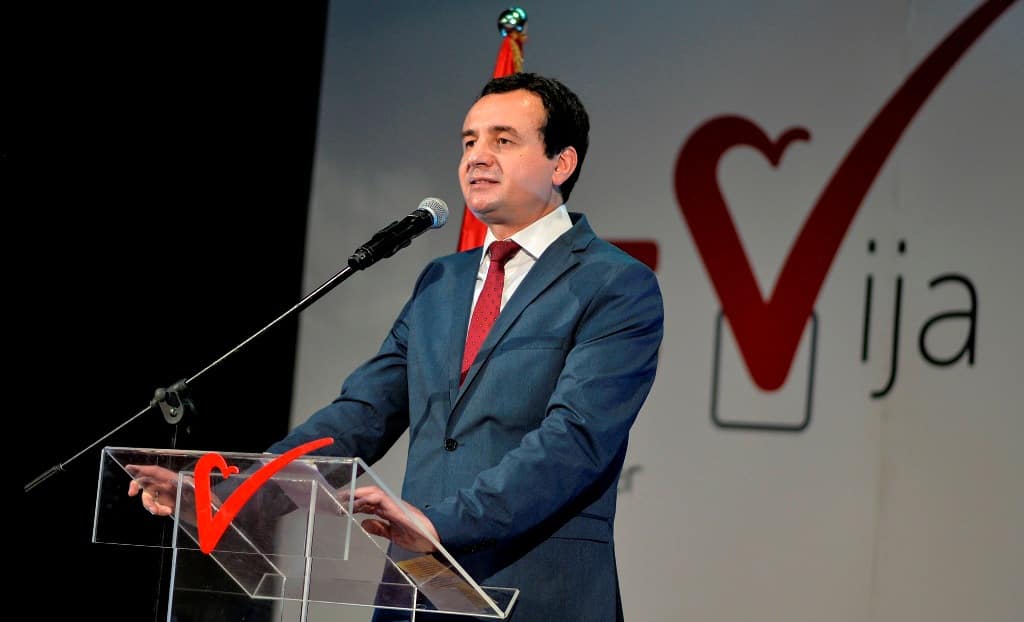 The leader of the Self-Determination Movement, the next Prime Minister of Kosovo, Albin Kurti, said that the Ochrid meeting for the Mini-Schengen should have been postponed until the formation of the Kosovo government.
According to Kurti, participation in this project must focus on the principles of political and economic reciprocity.
For Kurti, focusing on the regional initiatives does not serve to the unification of the Albanian people.
He also urged officials in Tirana to first remove barriers between Albania and Kosovo before "hurrying" into the Mini Schengen agreement.
Authorities in Kosovo have rejected involvement in the initiative by Albania, Serbia and North Macedonia, calling it meaningless as long as Serbia and Bosnia and Herzegovina do not recognize Kosovo's independence. Political parties have even described it as an attempt to revive former Yugoslavia.
Albania's Prime Minister, Edi Rama, rejected such assessments, while stressing that Kosovo was not impeded by anyone, but was self-excluded.
Montenegro and Bosnia and Herzegovina have also expressed reservations and have asked for time to assess this regional initiative.
Three Western Balkan EU hopefuls, Albania, North Macedonia and Serbia, have decided to advance regional cooperation by forming the so-called "mini-Schengen" in order to improve life and the economy in the region until the EU opens its doors to them.
The idea of Western Balkan countries coming closer together was first floated at a regional summit in Trieste in 2017, when the leaders agreed an action plan for a regional economic area.
The prime ministers of Albania and North Macedonia, Edi Rama and Zoran Zaev, together with Serbian President Aleksandar Vučić met in Novi Sad, northern Serbia, on Thursday 11 October and signed a declaration of intent to establish the free movement of people, goods, services and capital between the three countries.
The "mini-Schengen" is to become operational in 2021, when citizens, as Vučić put it, will be able to cross the borders of each of the three states with an ID card "at most".
The initiative is open to the remaining members of the 'Western Balkans Six', the three leaders stressed, inviting Bosnia-Herzegovina , Montenegro and Kosovo to join them. In Rama's words, that is why the declaration mentions "the Western Balkans Six throughout the text."/ibna