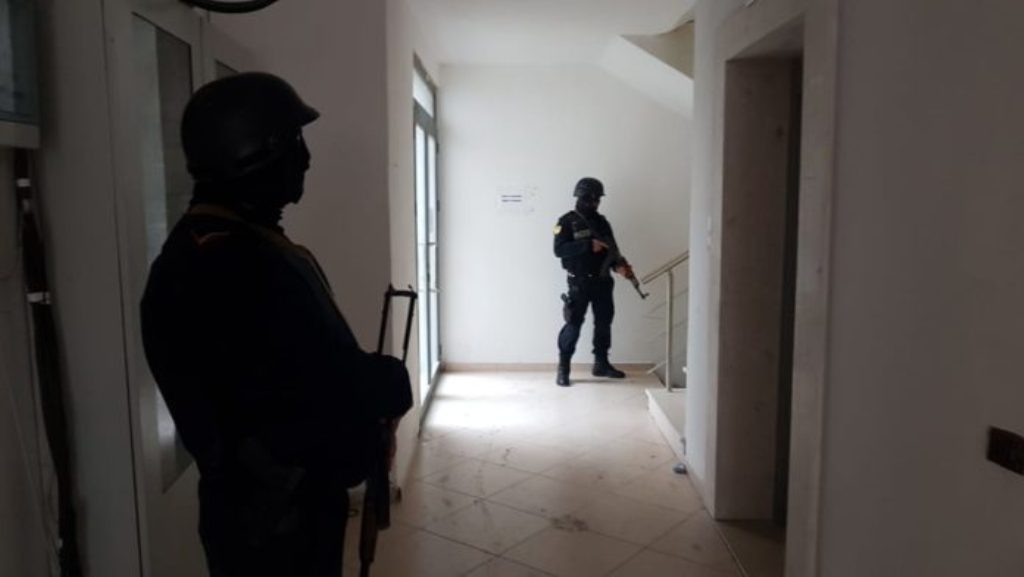 Po prvi put otkako je u Albaniji obnovljena demokratija, državna policija je provela posebnu operaciju u domovima nekoliko sudija Apelacionog suda. Desetine pripadnika specijalnih snaga ušlo je rano jutros u domove troje sudija: Skendera Damianija, Petrita Aliaja i Aleksa Nikole, saznaje IBNA navodeći zvanične policijske izvore.
Operacija je u toku.
Državna policija je, na zahtev IBNA, potvrdila operaciju specijalnih jedinica.
Prema navodima policije, ova operacija je usledila po nalogu Suda za teška krivična dela izdatog 14. februara 2019. a odnosi se na pretres kuća trojice sudija koji su smanjili kaznu Dritanu Dajtiju.
"Policijska operacija je u toku dok razgovaramo, a možemo potvrditi da smo do sada pronašli određenu količinu municije, hiljade evra i druge dokaze kojima se bave agencije za sprovođenje zakona," rekao je Gentian Mullai, visoki policijski funkcioner za IBNA .
On je dodao da će se, nakon završetka operacije, državna policija obratiti medijima i javnosti.
U međuvremenu, IBNA saznaje da je 20 hiljada evra pronađeno u kući jednog od sudija, Skendera Damianija, a taj iznos se ne može opravdati njegovom platom kao sudije.
Ova operacija dolazi nekoliko dana nakon što su te sudije Apelacionog suda u Tirani odlučile da smanje kaznu doživotne kazne koju je prvostepeni sud izrekao Dritanu Dajtiju, čoveku optuženom za ubistvo četiri policajca tokom operacije njegovog hapšenja.
Ubistvo datira još od 2009. godine, ali je pravosuđu trebalo deset godina da donese presudu. Najnovijom presudom Dajti je osuđen na 25 godina zatvora. S obzirom da je Dajti u zatvoru duže od deset godina, za nekoliko godina bi imao pravo da podnese zahtjev za uslovni otpust.
Odluka da se smanji kazna Dajtiju izazvala je mnoge reakcije javnosti, posebno od političara.
Međutim, današnja policijska operacija je bez presedana u protekle tri decenije. To je danas potvrdio i premijer Edi Rama. On je rekao da je državna policija "razbila 30-godišnji mit o nedodirljivim sudijama".
Prema Rami, "pokazali su ljudima koji su "ubili pravdu" za četvoricu policajaca koje je ubio kriminalac, da je vreme nedodirljivih došlo do kraja".
Rama je rekao da je država danas ušla u novu fazu.
Međutim, bivši premijer Sali Berisha to vidi drugačije.
"Smešno! Dve nedelje nakon što je smanjio kaznu svom prijatelju, poslao je specijalnu jedinicu da pretraže kuće sudija koji su izvršili njegovu naredbu!," rekao je Berisha. / ibna /