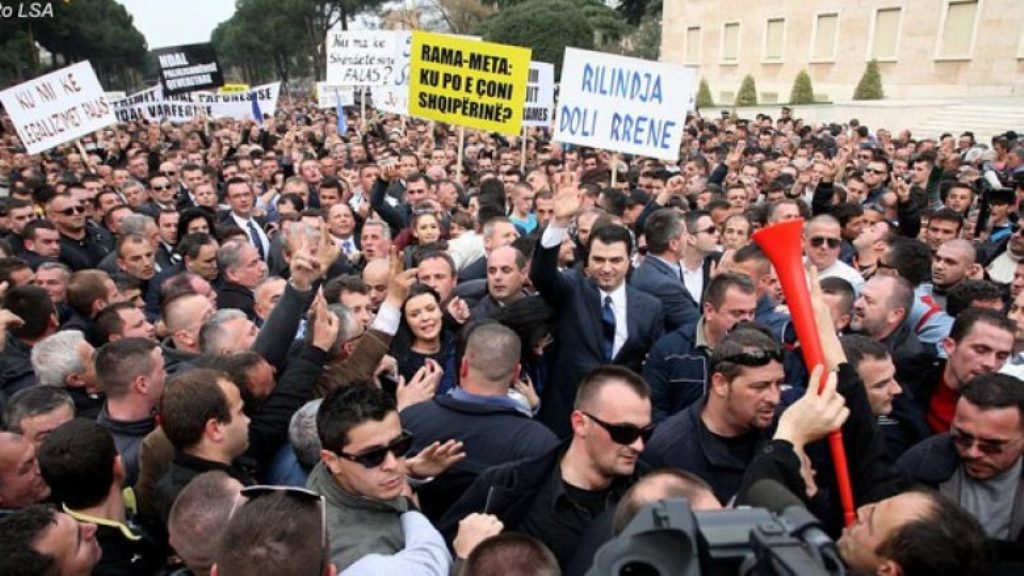 Policija u Tirani odbila zahtev opozicije da se 5. marta održi protest ispred parlamenta, opozicija reaguje: Ovo je kršenje zakona!
Policija u Tirani odbila je zahtev opozicije za održavanje protesta 5. marta ispred zgrade parlamenta. "Demonstracije koje Demokratska stranka Albanije želi da održi predstavljaju pretnju po bezbednost parlamenta Albanije. Ovaj protest će sprečiti članove vlade, poslanike i zaposlene u administraciji da uđu i izađu iz ovih prostorija; to stavlja njihov život u opasnost i ne dozvoljava parlamentu da normalno funkcioniše," navodi se u policijskoj izjavi. Prema tome, kako navodi policija, "dozvola za takve demonstracije je odbijena".
Policija u glavnom gradu takođe je dodala da će od opozicije zatražiti da protest održi na nekoj prikladnijoj lokaciji.
"Kako je održavanje protesta pretnja za nacionalnu ili javnu bezbednost, protest nije dozvoljen," dodaje policija.
Demokratska stranka je odgovorila navodeći da ne namerava da otkaže protest koji planira da održi 5. marta ispred parlamenta.
"Želimo da vas obavestimo da će se demonstracije nastaviti prema planu," rekli su opozicioni funkcioneri.
Takođe su upozorili policiju da će odgovornost u slučaju bilo kakve akcije na sprečavanju prava na demonstracije i posledice koje to može proizvesti, biti na agencijama za sprovođenje zakona.
"Želimo da vas informišemo da ste prekršili zakon," ističe se na kraju izave DS.