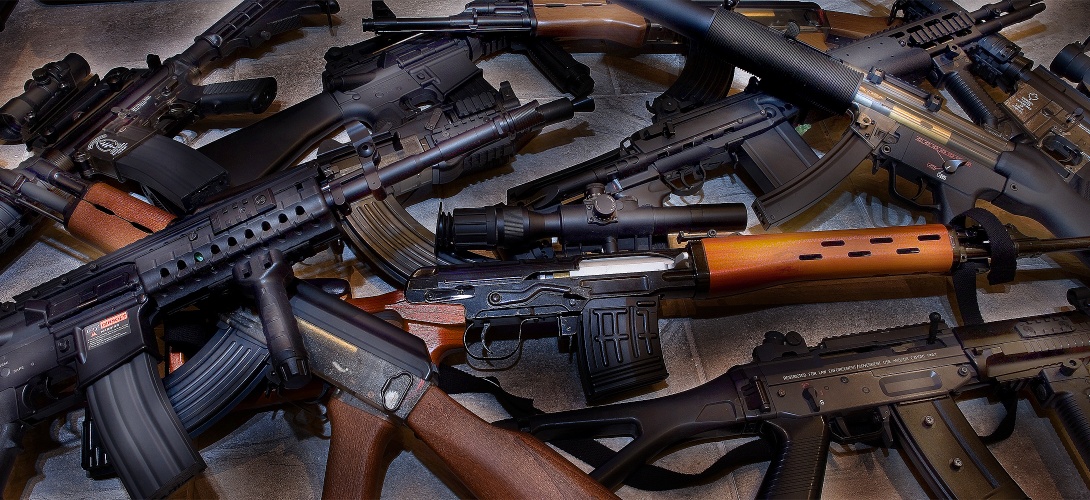 Oružje i municija koje je albansko stanovništvo uzelo tokom nemira 1997. godine i dalje su u rukama albanskih građana, uprkos tri amnestije koje je vlada objavljivala tokom posljednjih godina kako bi ohrabrila stanovništvo da ga preda. Međutim, treba ga predati do 2024. godine.
Tako bar planira Vlada u okviru plana da prikupi sve ovo oružje koje je izazvalo toliko bola i tuge za sve one porodice koje su izgubile svoje najmilije. Vlada se nada da će strategija koju planira uvesti biti efikasna. "Vatreno oružje i vojna municija u rukama običnih građana i dalje deluju kao prava pretnja za njihove živote i javnu bezbednost," kažu stručnjaci o ovoj strategiji za koju se očekuje da će biti finalizirana do 2024. godine.
"Preveliku količinu treba sistematski smanjiti. Cilj je uništiti malo oružje i pripadajuću municiju, poštujući ekološke standarde," kažu stručnjaci. Prema njihovom mišljenju, iako su do sada postojale tri različite amnestije, količina oružja koja je dobrovoljno predata još uvek je beznačajna, što znači da je količina vatrenog oružja koju poseduju albanski građani i dalje visoka i to se može smatrati stvarnom pretnjom po javnu opštu bezbednost. Istovremeno, prema tvrdnjama vlasti, ako se ostavi bez kontrole, malo vatreno oružje mogla bi postati stvarna pretnja ne samo za domaću bezbednost, već i kao izvor rizika za regiju i Evropsku uniju.
BALKAN
Tri puta se koriste za promet oružja u regionu; kako je Albanija uključena?
"Nakon analize situacije na terenu, došli smo do zaključka da vatreno oružje ulazi na albansku teritoriju iz Makedonije, Kosova i Crne Gore. Deo oružja koje se krijumčari proizvodi se u evropskim zemljama (pištolji). Drugi deo vatrenog oružja, zajedno sa eksplozivom, dolazi iz Crne Gore, dok su krijumčari sa Kosova i iz Makedonije uglavnom odgovorni za krijumčarenje modifikovanog oružja". Ovo je još jedan zanimljiv nalaz stručnjaka u strategiji koju vlada planira da uvede kako bi prikupila ilegalno vatreno oružje koje je još uvijek u rukama stanovništva. Takođe, u dokumentu se navodi da su krijumčari iz Grčke i Italije odgovorni za krijumčarenje oružja koje je oduzeto u vojnim skladištima tokom nemira u Albaniji 1997. godine, kada je zemlja bila na ivici građanskog rata.
RETROSPEKTIVA
Koliko oružja i municije je oduzeto iz vojnih skladišta 1997. godine?
Godine 1997. iz vojnih skladišta izneseno je 839,3 miliona jedinica municije, zajedno sa 16 miliona jedinica eksploziva i 549.775 komada vatrenog oružja. To su brojke kojima se služe vladini eksperti. Prema njima, do 2005. godine albansko stanovništvo predalo je 118 miliona jedinica municije, 1,53 miliona eksploziva i 22.918 komada vatrenog oružja u celoj zemlji, ali to je činilo samo 40% od ukupne količine koja je oduzeta iz vojnih skladišta.