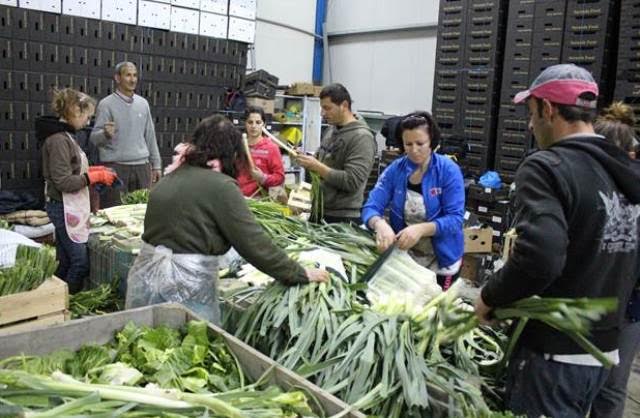 Tirana, 21 September 2016/Independent Balkan News Agency
The first steps to alleviating the problems of rural women in Albania have already been taken, but gender inequalities are still deeply rooted in society and change needs to be accelerated. This is the essence of a report published by FAO – Gender, Agriculture and Rural Development in Albania.
The report, gives a comprehensive overview of the difficulties faced by rural women in Albania. The analysis is supported by data, and followed up by a set of recommended actions for improving the situation. For government, for example, the report outlines policy options and possible institutional arrangements.
"Traditional gender roles are more entrenched in rural communities, and gender inequalities have remained socially accepted," said Raimund Jehle, FAO Representative to Albania and Regional Strategic Programmes Coordinator for Europe and Central Asia.
"To bring about change on the ground, at the level of the individual, strong commitment and a sense of ownership are needed – at the highest levels of government, in civil society, and the private sector," Jehle added. He noted that a recent review of implementation in Europe and Central Asia of the landmark Beijing Platform for Action – an internationally accepted roadmap for achieving gender equality – found that much more needs to be done.
"The gap between lofty objectives and women's daily reality continues to be too great," he said.
With Albania's accession in 1994 to the UN's Convention on the Elimination of All Forms of Discrimination against Women (CEDAW), the country began a long process of aligning itself with international gender equality standards. With agriculture accounting for 20 percent or more of Albania's gross domestic product, rural women are not a marginal group whose problems can be overlooked.
Only about 37 percent of women in Albania are reflected in national data as being formally employed. In reality, though, a far larger number are working. Rates of informal work are higher in agricultural activities, and especially among women. Non-registered self-employment accounts for between 30 and 45 percent of Albania's gross domestic product, as noted in the report.
More than half of all women who work are engaged in the agricultural sector, and of these, more than 87 percent are contributing to the family farm. Yet their access to land ownership, training possibilities and even to markets remains limited.
"If a woman is engaged in agriculture," said Aroa Santiago Bautista, FAO gender specialist, "the chances are very high that she is doing it informally. This effectively excludes her from social services and benefits such as maternity leave." Santiago was closely involved in development of the FAO Albania report.
The third in a series of FAO country gender assessments in the region (see links for Kyrgyzstan and Tajikistan), the report lists other problem areas needing attention. Examples include:  persistent gender stereotypes and low status of women in rural areas, the burden of excessive levels of unpaid domestic work falling on women's shoulders, inadequate levels of infrastructure and technology in rural households, and customary land inheritance practices that give preference to male heirs.
Among the report's recommendations are improved collection of sex-disaggregated statistics, capacity development within relevant state institutions (including the agricultural extension system) and among rural women themselves, involvement of women's associations and local organizations, advocacy campaigns, and further improvement of laws governing land ownership and other rights.
Albania's Ministry of Agriculture, Rural development, and Water Administration recently began working with FAO on a project to create new economic opportunities for rural women – another step towards closing the gender gap.  /balkaneu.com/