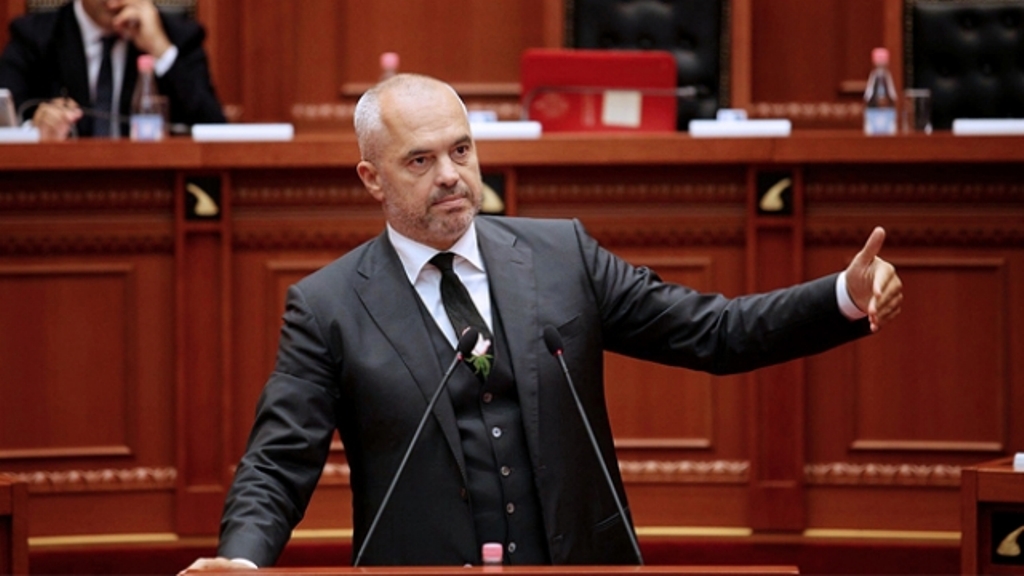 "We have no other choice but to continue our path towards the June 30 elections, despite the fact that some people threaten that they will not allow voters to cast their ballots". This was declared yesterday by Prime Minister Edi Rama, who reiterated the ruling party's position that it is determined to hold local elections on June 30. According to him, every time an opposition party has decided to boycott elections, it has gone through a difficult period of rebuilding itself once again.
As far as the expiry of the deadline by which political parties could register in the elections is concerned, Premier Rama said that by deciding not to meet this deadline, the opposition decided to exclude itself from elections the same way it excluded itself from parliament.
Meanwhile, the PM also said that attempts to prevent the holding of elections carries a jail sentence.
Rama also spoke about the teargas used during the opposition's demonstrations. According to him, teargas is used by authorities in every country. The head of the government also added that the opposition has taken to the streets because it's afraid of an electoral confrontation.
DP reacts: There will be no elections on June 30
The Democratic Party has reacted following Prime Minister Rama's declaration about the fact that the June 30 elections will not be postponed. The DP reiterated its stance that it will not allow for any elections to take place on June 30. According to DP, there can never be free elections with a Prime Minister who is involved in corruption. "They know that there will not be any elections on June 30. An illegitimate government with an illegitimate Prime Minister can never hold free and fair elections", the Democratic Party declared.