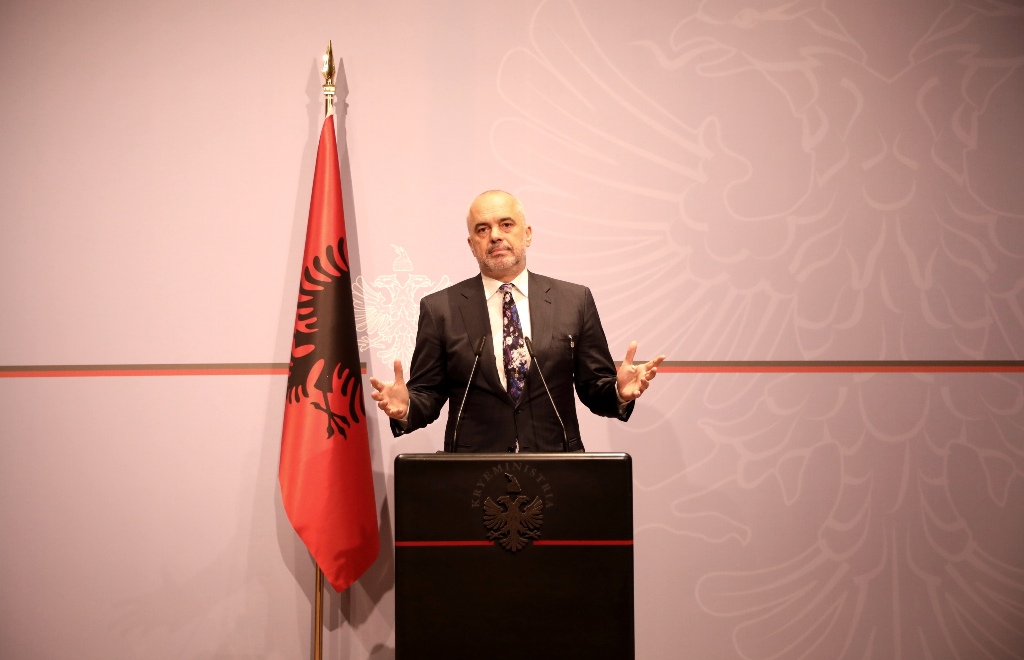 Prime Minister of Albania, Edi Rama declared today in the country's parliament that government is determined to go ahead with the local elections on June 30, despite the recent clashes between opposition activists and police in opposition run areas and the President of Republic's decree to cancel the holding of these elections.
Referring to the opposition, the head of the government said that "Albanians must realize that the '97 scenario, bloodshed and physical clashes are part of the propaganda. Meanwhile, I'm happy that I receive messages from Albanians overseas who want to vote on June 30".
Rama added that "Albanians have realized that these elections will not only be held to elect the future mayors of this country, but also to decide what country Albania will be after June 30. A country where the minority blocks everything or a country where things are discussed".
"June 30 will be the day of elections, whether we want it or not", the PM declared today in parliament.
Meanwhile, the political situation in the country is still tense with the opposition preparing a big anti-government protest on Friday in the capital Tirana. /ibna/