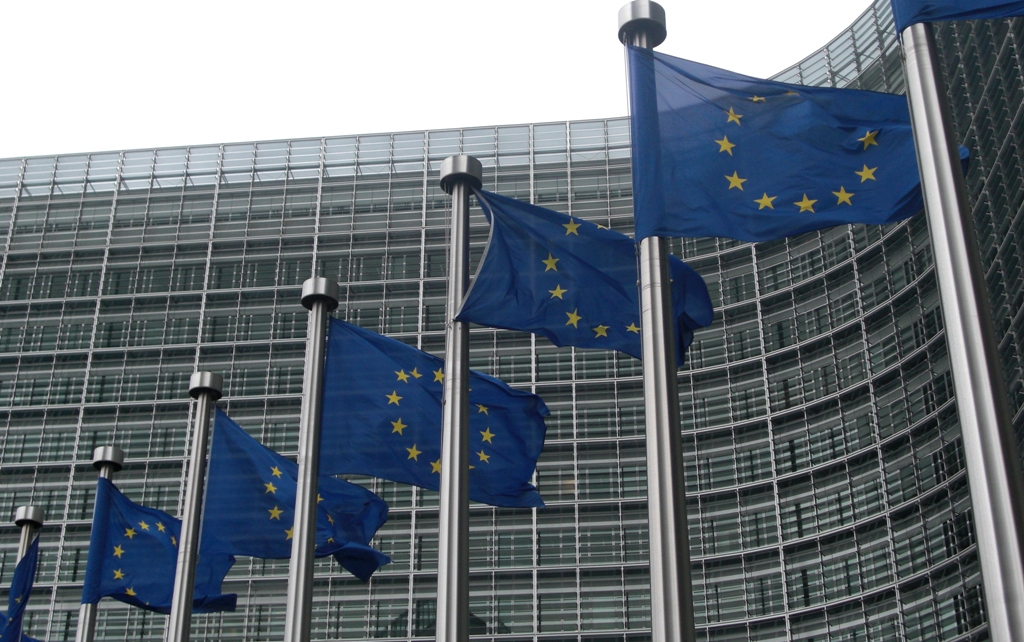 The 9th Subcommittee meeting on Trade, Industry, Customs and Taxation between the EU and Albania took place on 18 January in Brussels. Representatives from the European Commission and the Albanian authorities discussed the most recent developments in these areas. The meeting was co-chaired by Mr. Georg Ziegler, Deputy Head of Unit for Albania, Bosnia and Herzegovina at the Directorate General for European Neighbourhood Policy and Enlargement Negotiations of the European Commission, and Ms. Albana Shkurta, Deputy Minister of Finance and Economy of Albania.
The meeting offered an opportunity to take stock of the progress achieved by Albania in the past year, in particular with regard to aligning of the national legislation with the relevant EU acquis. Albanian representatives informed about achievements regarding elimination of measures having equivalent effect to quantitative restrictions to assure free movement of goods, measures to facilitate the tax procedures, the latest legislative developments in the field of customs. Further, Albanian side provided recent trade statistics as well as information regarding ongoing negotiations on trade agreements with third countries, presented an update about industrial policies, including support for small and medium-sized enterprises (SMEs), informed about measures to improve business environment in line with Albania's commitments under the Economic Reform Programme (ERP). It also provided an update on recent legislative initiatives in the area of tourism.
The Commission positively assessed the fact that Albanian exports to the EU tripled and overall trade volume with the EU doubled since the trade part of the SAA entered into force in December 2006. The Commission welcomed measures to align legislation to the acquis on free movement of goods, and actions aimed at reducing fiscal evasion and combatting the grey economy. It encouraged Albania to assure full equipment of the Market Surveillance Inspectorate. Further, the Commission welcomed adoption of the CEFTA Additional Protocol 5 and expects its smooth implementation. It was also pleased to note that the government of Albania is establishing a mechanism for the Regional Economic Area (REA) implementation and monitoring. In this context, the Commission encouraged Albania to engage with CEFTA partners to assure that CEFTA Secretariat is fully equipped with a revised mandate, staffing and a draft budget.
As for industry policy, the Commission underlined work done by the Albanian side to stimulate participation in COSME programmes and invited Albania to strengthen its efforts for increasing the calls of proposals.
On tourism, the Commission welcomed the developments of respective legislation, in particular tourism package and encouraged Albanian authorities to further proceed with the adoption of the Tourism Strategy.