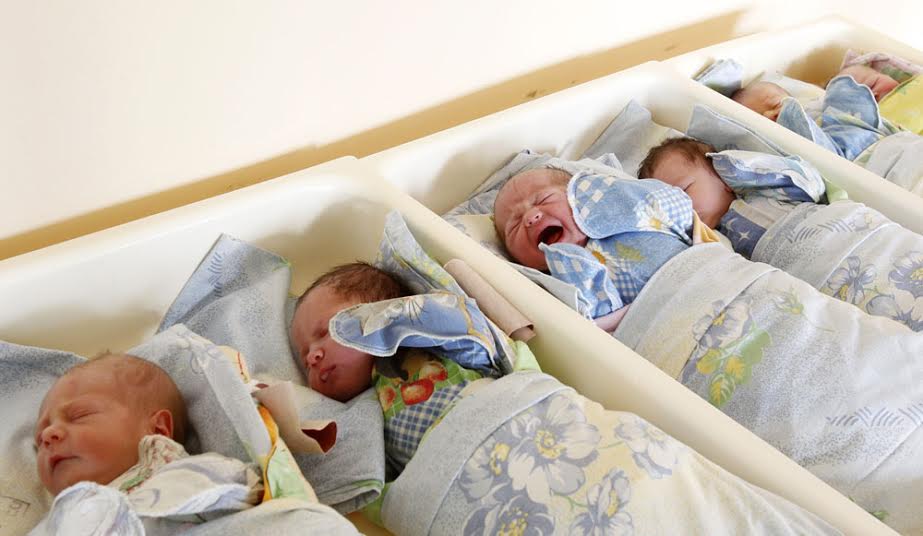 Albania continues to register shocking figures concerning its population. The latter is shrinking significantly due to the lower number of births and larger number of people emigrating. This has led to the country planning a difficult pension scheme for the future, but at the same time, it is also registering a significant drop in population, which so far has been a symbol thanks to its young age compared to most of Europe. "On 1 January of this year, the population of Albania was 2.870.324, registering a fall of 0.2% compared to a year ago", the country's agency of statistics, INSTAT, says, adding that last year, the number of new born babies was 30.869 nationwide, registering a fall of 2.7% compared to a year ago. "Meanwhile, the number of deaths in 2017 was 22.232, registering an increase of 3.9% compared to a year ago", INSTAT further explains. So, the demographic situation of our country is looking desperate, as, from one year to another, it is facing an ageing of its population. According to experts, the fall in the number of births in Albania mainly relates to three reasons: More numbers of people in fertile age leaving the country; people are getting married older, while married people are now using methods of family planning. These are the reasons which have led to a fall in the population of Albania from one year to another. "Last year in 2017, the natural increase of the population (ratio between births and deaths) was 8.637, registering a fall of 16.5% compared to a year ago", is another fact which is pointed out by experts, indicating a higher number of deaths as opposed births.
EMIGRATION
40 thousand Albanians have emigrated in a year
Albania's population is not only declining due to the small number of births of higher number of deaths, but also due to its citizens leaving the country in great numbers. This is a new wave of emigration which can be compared to the one in the 1990's, which in turn caused a true demographic "storm" for this country. "In 2017, the number of emigrants was 39.905 people", experts of the Institute of Statistics say. According to them, it's also a fact that migration within the country continues. "The number of migrations within the country last year was 25.003", they say. Meanwhile, according to INSTAT data, in the past seven years (2011-2017), the total number of people who have left Albania to move abroad was 330 thousand. This figure is equal to the number of population for an entire district in the country, such as Fier or Durres.
AGEING
Elderly people are outgrowing young people
Besides the decline in numbers, the Albanian population is also ageing. Thus, official figures indicate that from one year to another, elderly people are outgrowing young people. "In 2017, the dependency ratio of youngsters to the population up to the age of 64 has registered a drop compared to 2016, from 26.7% to 26%", Institute of Statistics says. "The gender ratio of the Albanian population has registered a significant drop, namely 101.3 men to 100 women in 2017 from 102.5 in 2016", INSTAT also explains about the gender comparisons within Albanian population.
 DISTRIBUTION
Population increased only in three districts and declined in nine others
 At the beginning of this year, the population of Albania registered a growth in three districts compared to a year ago. Meanwhile, in the majority of districts, namely in nine of them, population registered a decline. "The biggest increase was registered in Tirana (+25,1 per 1000 inhabitants), followed by Durres (+16,9 per 1000 inhabitants) and Vlora (+2,15 per 1000 inhabitants)", experts say, adding that the biggest declines of population were registered in Gjirokastra (-45,3 per 1000 inhabitants), Dibra (-36,6 per 1000 inhabitants) and Berat (-34,2 per 1000 inhabitants). "The district with the lowest average age is Tirana (33 years), while the district with the highest average age is Gjirokastra (38 years)", experts also say.