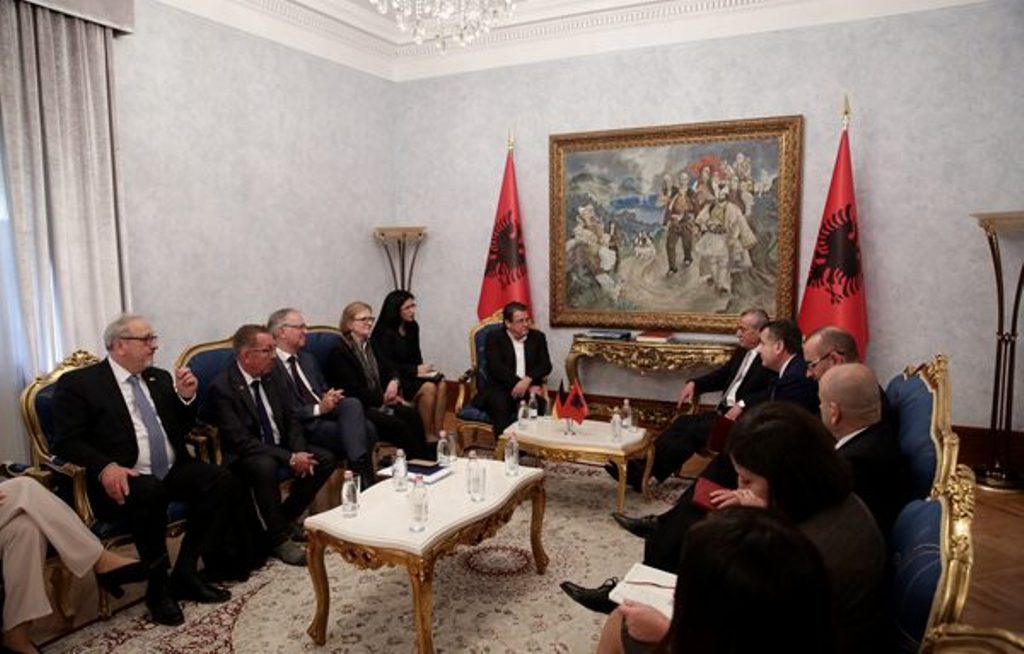 "Germany is a very important partner country for Albania". This was declared today by Albania's parliamentary speaker, Gramoz Ruçi during a meeting with a German Bundestag delegation chaired by Stephan Brandner.
According to Ruçi, Germany remains an economic powerhouse thanks to its realistic and progressive policies.
"We praise Germany's role as a strategic partner, a source of leadership and a promoter of the integration of the Balkan region as part of the Berlin process", parliamentary speaker said.
Meanwhile, Ruçi also said that Albania remains highly committed to working closely with Germany in order to make further progress in the reform in justice, fight against corruption, organized crime and in handling specific problems such as groundless asylum applications by Albanians, illegal traffics of all sorts, etc. /ibna/