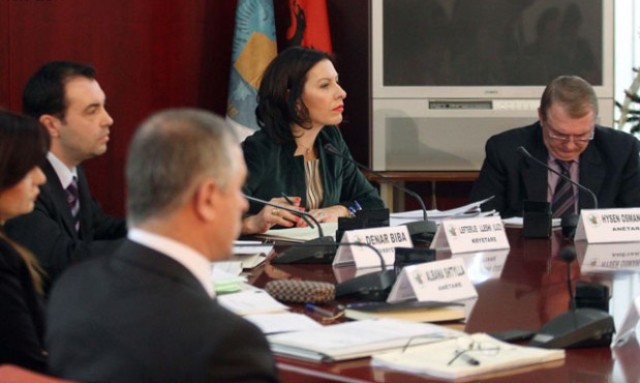 Tirana, 10 April 2013
Albania's Parliament Law Committee approved with majority votes alone the request of the Leader of the Democratic Parliamentary Group, Astrit Patozi to discharge the member of the Socialist Movement for Integration, Ilirjan Muho from duties at the Central Election Commission.
According to the DP representatives supporting the request, the discharge balances the election administration commission with a member from the majority.
DP MP Enkelejd Alibeaj stated in his address to the commission that the member does not belong to SMI, but to the majority and as such should be replaced to remain a member of the majority.
In the meantime, according to socialist representatives at the Law Committee Fatmir Xhafa, Damian Gjiknuri and Pandeli Majko, the process of discharging an SMI member of CEC is illegal and has political motivation, aiming at harming the election process. /ibna/