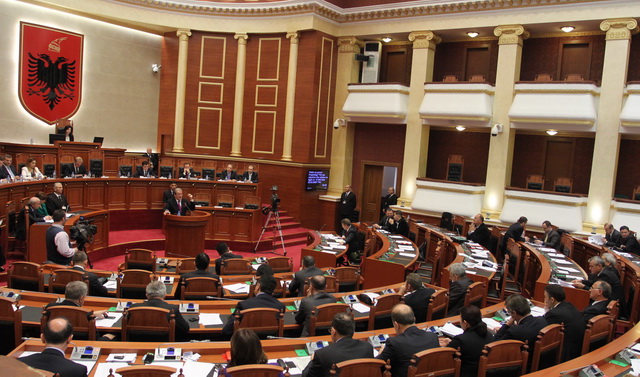 Tirana, 29 March 2013
The Parliament of Albania passed the "Law on Foreigners" which regulates the entry, stay and employment of foreigners in the territory of the Republic of Albania, in accordance with EU legislation and criteria.
In the foreigners' employment area, the law aim to regulate procedures of residence issuing permits for EU citizens employed in Albania. In addition, it will stipulate annual quota for the number of foreigners employed in Albania every year, a measure to protect the local employment market.
The new provisions will also streamline issuing and renewal processes for work permits as well as stipulation of certain workers' categories that are waved from the work permit requirement.
With regards to residence permits, the law rearranges different categories of residence, for the first time establishing a so-called "Blue card" which will be issued to specialized workers.
The law also introduces new features that are founded on the Schengen Code. For the first time, the law recognizes the so-called "group passport," an existing EU standard. The law also regulates for the first time the issuing of permits for foreigners involved in volunteer work, youth exchange, scientific researchers, etc.
The new provisions will also entitle spouses of foreigners currently residing in Albania to obtaining permanent residency status.
Stay without a resident permit for U.S. citizens has been extended to one year. U.S. citizens applying for a residence permit may obtain an initial permit of up to five years.
Also, U.S. citizens enjoy employment rights equal to those of Albanian citizens. /ibna/