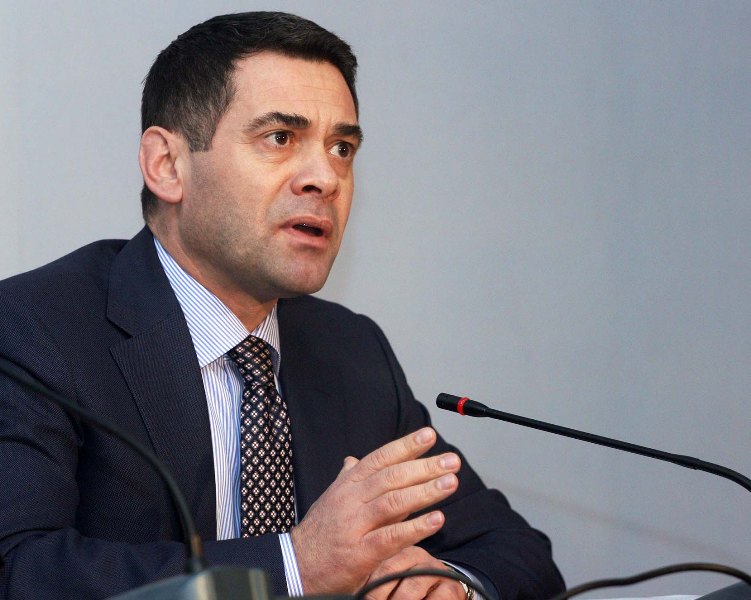 Tirana, February 25, 2014/Independent Balkan News Agency
By Arben Ahmetaj
Minister of Economic Development, Commerce and Enterprise of Albania
IBNA Op-Ed/Climate of investments is without any doubt the most important element for the economies of the Balkan region. Up until a few months ago, as a region we used to see how investments went to other regions. Developing markets are highly preferred at the moment, but not all developing markets are the same and this is an added value which can be found in the Balkan
Important details of "Doing Business" reports which must not be neglected
Several important elements which relate to the business climate in Albania, with specific policies and efforts that we are currently making to improve it as much as we can and also improve communication with the business.
The World Bank publishes its "Doing Business" report, where it analyzes on a global level the essential factors and elements of the commercial and economic activity of SMEs of every country of the world and Albania also discusses the conclusions and recommendations of this report. Although "Doing Business" analyzes a number of quantity and quality indicators in Albania, in many cases, debates have focused on the general ranking. Important details become secondary in front of political arguments as to whether "we have moved up or down compared to a year ago", if "we've left countries behind or if we've been beaten by problematic countries", etc. Our government is determined to change this situation.
More than the ranking in this report, we must be concerned about the advancement and quality of our reforms, the speed with which we're carrying them out and above all, the quality and decision making capacity for the improvement of the business climate from one year to another.
Behind every indicator of Doing Business there's a specific economic, financial, legal or administrative policy and we must see beyond the ranking, we must see the content of policies and quality of their implementation in practice. We must analyze the causes and factors of the success or failures of many reforms.
Albanian economy is performing below its potential
Although Albania's economy grew up to 6% in 2010, world financial crisis and credit crunch especially in the neighboring countries such as in Greece and Italy, was reflected through a drop in exports.
Other factors such as the fall in remittances or the slowdown in the construction sector, which has historically been the pillar of economic growth in Albania, had an influence in the economic fall. Nevertheless, Albania managed to preserve a positive economic growth during this time and even now, when there are over 720 million USD in arrears.
In real terms, this indicates that the Albanian economy is performing below its potential. GDP per capita has seen a sustainable growth, something which shows the increase of consumer's purchasing power, because the slowdown of the Albanian economy is a problem related to consumption. The new tax package that we implemented in January 2014 aims to increase disposable incomes for 97% of Albanian people. In fact, data for the past two months indicate an increase of consumption for basic products.
Albania has a stability of prices and has managed to lower financial costs. Inflation rate in 2012-2013 was near the lower figure aimed by the Bank of Albania, 2-4%.
Albania has an efficient economy
2013-2014 Annual Report of Competition in the world shows the level of economic development in Albania: Albania has an efficient growth, which is close to developed countries and sometimes it outperforms them, such as in the case of primary and higher education, health or training of workers.
This is a good starting point, although there are still problems. Albanian economy still has room for growth and expansion and once we recognize our mistakes, we're determined to offer value to our advantages.
Favorable geographical position of Albania as an optimal trade junction
Through CEFTA agreement, traditionally small markets of the Balkan countries have a free access in a market with over 25 million consumers and soon, as an EU member country, in a bigger market with 600 million consumers.
Albania has three large ports, each of them with extraordinary potentials to turn into a regional strategic point. Port of Shengjin, the deepest in the Mediterranean is one of the strategic projects of the government. We are linked with our neighbors through a road network which is improving.
No project which remains within the borders of a state can be successful
Financial intermediacy, mineral industry and manufacturing remain the main activities that attract investors in the country. The government has launched 4 big projects which relate to infrastructure, such as the Railways, Port of Shengjin, Blue Highway and Road of Arber, which will bring big investors to Albania.
The joint thesis of these projects is their regional nature. We're convinced that no project that remains within the borders of a state can be successful and all countries of the region join to advance with projects of a regional nature.
Tourism is a sector which must be taken to another level in Albania. Although the number of tourists is growing year after year, we're determined to offer a true model of growth for this sector, based on the advantage of the beautiful coastline and optimal crisis.
The energy sector also represents a great potential. With high water sources available, we can focus on the production of cheap and green energy, being close to some of the most hungry markets for energy in Europe.
For an Albania of new opportunities
We want to build an Albania of new opportunities. With a young population, eager to study and work, with the advancement in the process of EU accession, we have potentials to turn the current image of Albania into an image of success. /ibna/