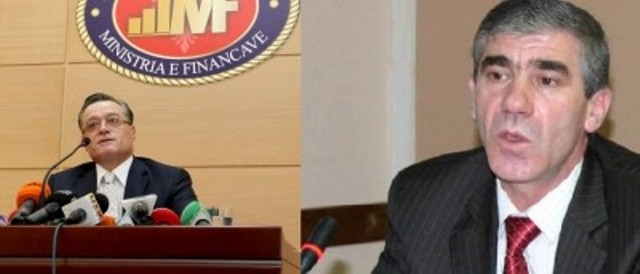 Updated
Tirana, October 14, 2014/ Independent Balkan News Agency
Ministry of Finances has pressed charges today against the former minister of Finance, Ridvan Bode and his deputy, Sherefedin Shehu.
The charges relate to abuse with office and violation of equality in tenders during the tender procedure for the loan amounting to 230 million Euros, which was used for the construction of the highway linking Durres-Kukes-Morina, known as the Road of the Nation.
The lawsuit says that Bode and Shehu are accused of causing the state a damage of 60 million Euros. According to the Ministry of Finance, the tender was made through a direct tender and the loan was taken in two banks at an interest rate of 13%, where the damage amounts to 60 million Euros.
Bode reacts: Defamation to cover failures
Former minister of Finance, Ridvan Bode has reacted against these charges by declaring that he's open to the investigation and interested to clarify this issue.
He considers the accusations as a way to divert attention from the daily failures of the government, by attacking political opponents.
"What I heard was pure defamation. Cani returns empty handed from Washington, with an agenda of tax increases and the increase of the price of power supply. He wants to "calm down" the public opinion with a false accusation. According to the law on public procurement, financial products do not undergo the law on public procurement. The loan was taken after it was approved by parliament through a special law. I have never personally been part of a commission of offers or negotiations. This has been a general directorate of debt, which has applied the same procedures as in other loans", said Bode.  /ibna/