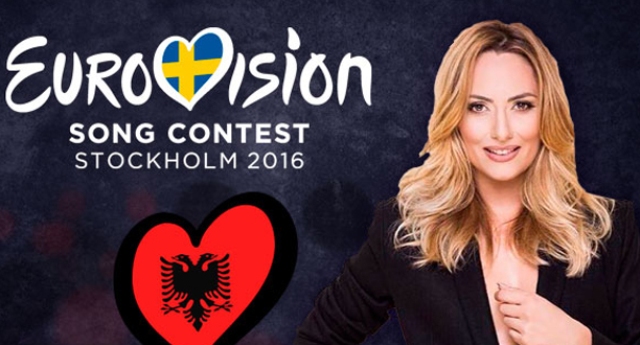 Tirana, 14 March 2016/Independent Balkan News Agency
Albania is represented at the European Festival of the European Song Contest 2016 by the song "Fairytale" sung by Eneda Tarifa. This song won the 54 festival of RTVSH, the only competition that esecures the country a spot in Eurovision.
The song has been adapted in English and now has a video clip, which was published in the recent hours by Eurovision and which you can watch it here.
Tarifa is hoping for the English version of the song to become popular and for it to be successful in this year's Eurosong.
She is optimistic that she will take"Fairytale"   to Eurosong. "I feel as if I am in a fairytale. I lived my song. You have filled me with emotion and I would like to thank you all for your support. I will do everything I can to perform it as good as I should do in the Eurosong".
Eurovision Song Contest 2016 will be held in Stockholm, Sweden in May.
"Fairtale" is considered to be a powerful ballad with ethnic influences and influences of alternative guitar.
So far, the biggest success for Albania in the Eurosong was achieved by the singer from Kosovo, Rona Nishliu who in 2012 ranked fifth in Baku, Azerbaijan. /ibna/