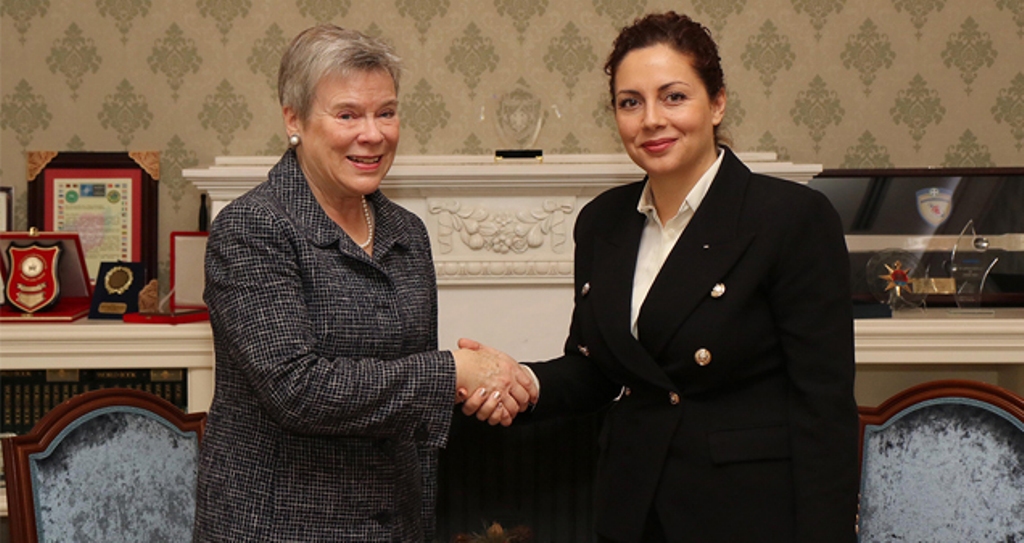 The Albanian minister of Defence, Olta Xhacka has met in Tirana with NATO's deputy Secretary General, Rose Gottemoeller. During this meeting, Xhacka told the NATO senior official that Albania's engagement in the Alliance's preservation of cohesion is a serious one.
Stopping on Albania's contribution in the Alliance, Xhacka said that "in less than 2 years, Albania has trebled the presence of its troops in Afghanistan and it has supported KFOR in Kosovo."
As far as the situation in the region is concerned, Xhacka said that Albania will continue to be a strong factor of stability and peace.
According to her, the decision to form the army of Kosovo "is a historic decision which will assist peace in the region". /ibna/