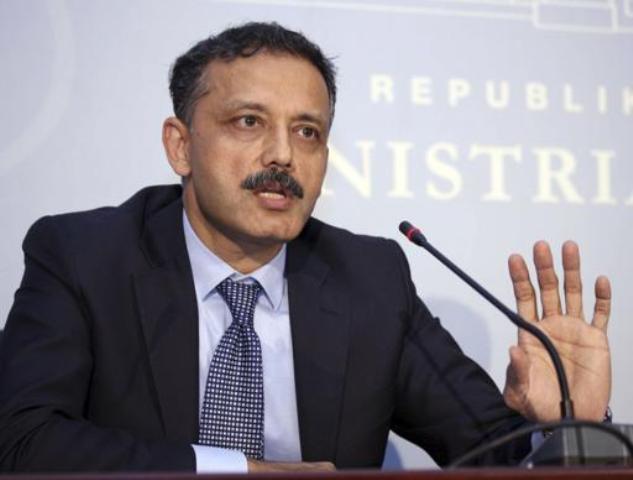 Tirana, March 18, 2015/Independent Balkan News Agency
An International Monetary Fund (IMF) mission led by Nadeem Ilahi visited Tirana during the last 2 weeks to conduct discussions on the fourth review of Albania's Extended Fund Facility (EFF).
On the conclusion of the visit, Mr. Ilahi spoke to the media about the agreement that was reached with the Albanian side
"Albania's economic program remains on track. The IMF team reached staff level agreement with the authorities on the policies needed to complete the fourth review of the EFF.
Mr. Ilahi also commented Albania's economic growth. He said that this growth has reached a level of 3%.
"Economic growth is projected to continue its moderate recovery in 2015, reaching around 3 percent, despite the recent floods and a slowdown in the oil sector. Growth will be driven by a sustained recovery in domestic demand, benefiting from low energy prices and interest rates, and a gradual pickup in bank lending. However, output still remains below potential, and along with subdued external pressures, will contribute to inflation staying low.
Fiscal performance was another argument that Mr. Ilahi touched in the news conference: "Fiscal performance in the fourth quarter of 2014 was broadly in line with program targets. The authorities remain committed to achieving the fiscal deficit target for 2015 as well as limiting expenditure within the programmed envelope".
Lending is once again considered problematic by the head of IMF in Albania. He suggests that a new and all inclusive strategy.
"Monetary policy should continue to be supportive of economic recovery, consistent with the Bank of Albania's mandate of maintaining price stability. Credit growth is recovering but remains low, affected by high non-performing loans and weaknesses in contract enforcement. We welcome the commitment of the authorities to develop a comprehensive strategy to address the NPL issue with the aim of improving the credit environment".
The Executive Board of the IMF is expected to discuss the fourth review in the middle of 2015. Approval of the reviews would enable the disbursement of 37.4 million Euros. Albania's 36-month EFF arrangement was approved the last year. /ibna/