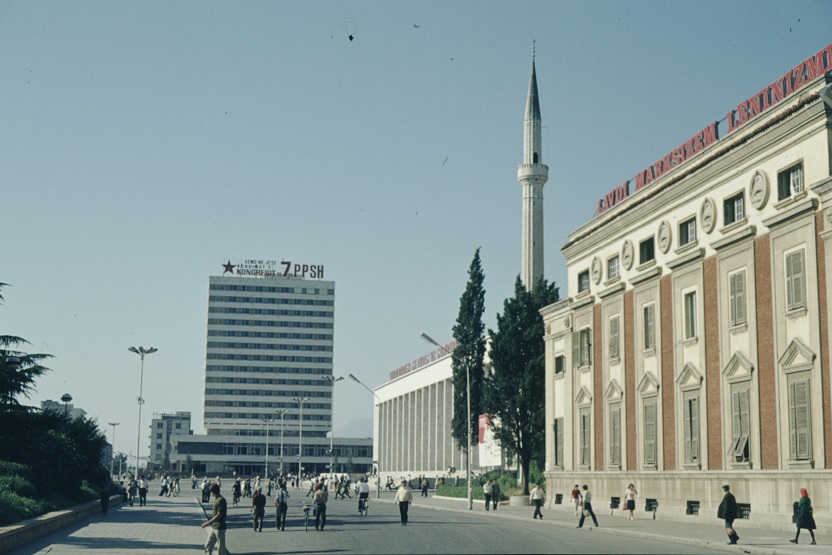 No other country in the Western Balkans has experienced such a rapid fall in the fertility rate in recent decades as Albania. In the 1960s, women were still having an average of six or seven children – the highest number in Europe. But although the former socialist regime pursued family-friendly policies and sought in a targeted manner to encourage people to have children, the average number of births per woman had halved by 1990.
In 2015, the fertility rate of 1.67 children was only slightly above the EU average of 1.58. The dwindling number of births has contributed to a fundamental change in the structure of the Albanian population within just two decades: between 1989 and 2011, the number of children and youths under the age of 15 almost halved, while the number of people aged 64 and over practically doubled. After decades of growth, the Albanian population is now shrinking. But this is not just because of the small number of children; it is also due to the high rate of emigration.
Owing to the policy of political and economic isolation pursued for many years by former leader Enver Hoxha, Albania, unlike its neighbours, experienced no emigration during the 1970s. That changed after the toppling of the regime in 1990. Although Albania was unscathed by the wars raging in Yugoslavia, around 450,000 people turned their backs on the economically ruined country between 1990 and 1995 alone. Many went to Greece and Italy, where most of the Albanian diaspora still lives. The emigration trend continues today, although the numbers of people leaving are smaller.
Thanks to the high population growth of the past, Albania today has a favourable age structure, meaning that the number of people of working age in the population is greater than the number of children and older people who need to be provided for. In theory, this could boost the country's economic development, but only if employment opportunities for the working age population can be created and a good education for the next generations can be provided.
Currently, however, there is little to suggest that Albania is in a position to benefit from this demographic bonus. The labour market is still a long way off from being able to offer adequate employment to everybody of working age. More than 40 percent of employees work in agriculture, many of them in jobs requiring few or no qualifications and are in an informal employment relationship. The unemployment rate is around 17 percent – and is even higher among young people. Almost half of the 15- to 24-year-olds are neither employed nor in education. /IBNA