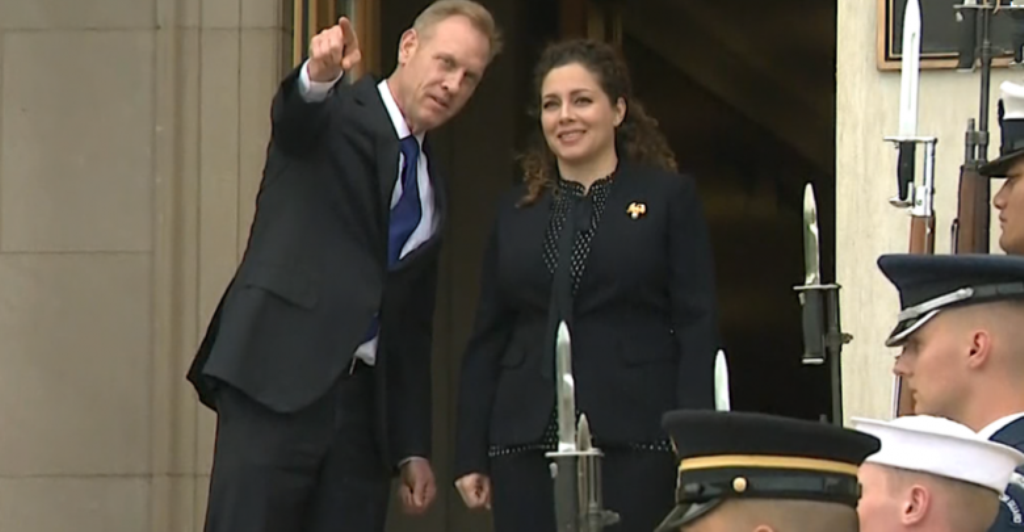 Acting Chief Pentagon Spokesperson Charles E. Summers, Jr., provided the following readout:
Acting Secretary of Defense Patrick M. Shanahan met with Albanian Minister of Defense Olta Xhaçka on Thursday at the Pentagon to reaffirm the important defense relationship between the United States and Albania.
The leaders discussed a broad range of defense issues, including Albania's significant contributions to U.S. and NATO operations in the region and their continued leadership on countering Russia's malign activities in the Balkans.
They agreed on the importance of burden sharing within the alliance, and Secretary Shanahan praised Albania's efforts to reach the Wales Summit goal for defense spending by 2024.