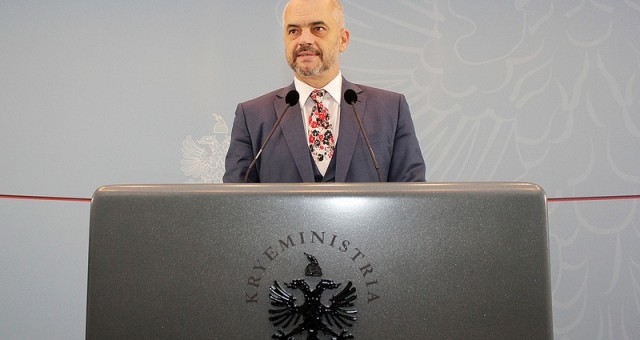 Tirana, December 3, 2013
Prime Minister Edi Rama declared today that Albania has received a "slap on the cheek" as far as corruption is concerned. According to him, this slap comes due to what has been done in the country after the agony of the rotten power of the Democratic Party, where he stressed that the index of perception for corruption published today by Transparency International ranks Albania 116th, along with Nepal.
The head of the government declared that Albania has lost 8 years, passing from corruption to the capture of the state.
"When one looks at the general table of rankings, one can see that countries, that in previous years have been ranked the same as us, have made improvements, including Nigeria and luckily Kosovo. Meanwhile, corruption looks better even in countries that are undergoing crisis such as Egypt, while as far as the region is concerned, this is the third year that we come last", said Rama.
The prime minister ended his speech by saying that injustice, incompetence and corruption will be the biggest enemies of this government. /ibna/