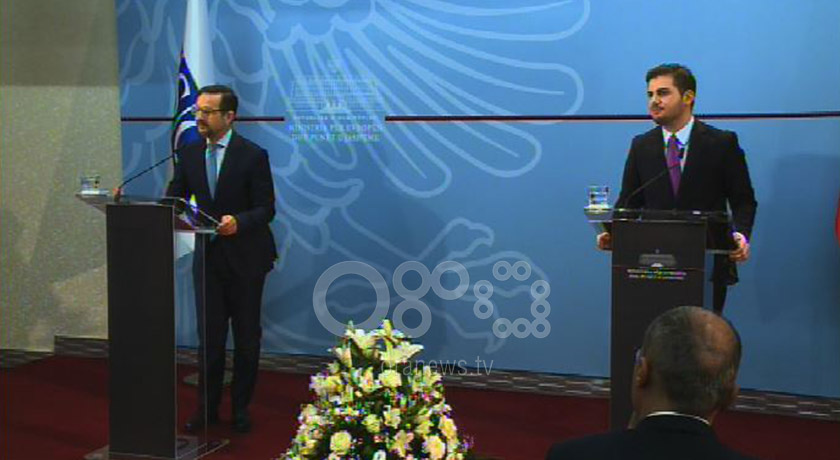 In a joint press conference with the head of the OSCE Secretariat Thomas Greminger, Albanian Acting Minister for Europe and Foreign Affairs Gent Cakaj said that efforts are being put forth to ensure successful Albanian Chairmanship of the Organisation in 2020.
'To Albania, the OSCE Chairmanship in 2020 is the most important process in the history of multilateral commitments since its membership in the NATO," Cakaj said.
'We are firmly focused on three aspects: political, financial, and human resources. Firstly, the political aspect concerns finalisation of priorities. Secondly, the Government is allocating all financial resources required to facilitate the chairmanship. Thirdly, the best and most committed diplomats have already been assigned to our Mission based in Vienna, and a Task Force has to that effect been set up in Tirana,' Cakaj said.
Acting Minister for Europe and Foreign Affairs Gent Cakaj stated that  OSCE Chairmanship is a major responsibility, which Albania has deserved.
Cakaj also acknowledged the work put in by the OSCE Presence in Tirana.
On his part, Thomas Greminger praised Albania's preparations for the OSCE Chairmanship.
"I would like to commend Albania for its preparations, and Acting Minister Cakaj for setting the tone in drawing up a preliminary outline of priorities in Vienna,' Greminger said. /ibna/