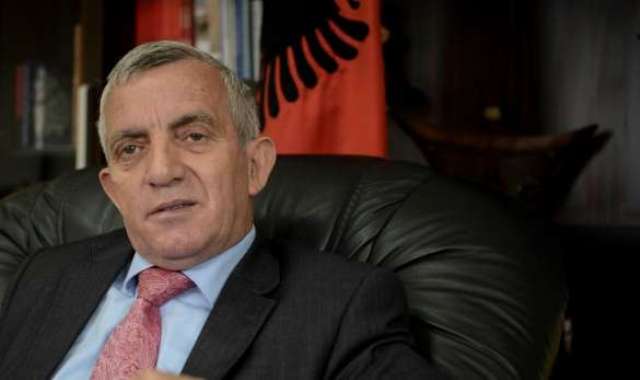 The recent events between Serbia and Kosovo are not acceptable, especially from the optic of dialogue with the European assistance that the two countries are holding, says Albania's ambassador to Kosovo, Qemal Minxhozi.
The ambassador was summoned yesterday in a hearing in front of the Albanian Parliament, by the Foreign Affairs Committee to offer an account on the latest developments in the relations between Kosovo and Serbia.
Minxhozi said that the public opinion is concerned about this situation, because it takes relations back to the starting point.
"In the past three months, the situation in the Republic of Kosovo has been tense in terms of the relations with Belgrade", said the ambassador, saying that there are several events which shouldn't have happened, mentioning the writing on the train "Kosovo is Serbia", the arrest of former PM Ramush Haradinaj upon Serbia's request and the construction of the wall in Mitrovica.
Minxhozi said that the calming down of the situation in Kosovo and the calming down of relations between Belgrade and Pristina is also responsible for the development of the Balkan region. "It is a tense region and the deterioration of the political climate and relations would seriously threaten relations between Kosovo and Serbia and also stability in the region".
The ambassador said that the situation in the recent weeks has damaged the dialogue that had started, but added that Pristina is in favor of continuing dialogue. "There's readiness by the Kosovo side for this dialogue to continue, for it to be constructive and serve to both sides".
He also has an appeal: "Today, the region is waiting to mount a joint train which takes it to the EU and not a train that comes to threaten the independence and the development of a people that is fighting to be part of it".
Economic cooperation between Kosovo and Serbia is high. Serbia exports around 500 million euros worth of raw materials, food, etc to Kosovo and it is its main trading partner. For Mr. Minxhozi, "it is absurd to take such measures when there exists such development trend".
On the other hand, Kosovo's exports toward Serbia are very small.
***
In this hearing, the head of the committee, Arta Dade said that the recent events between Kosovo and Serbia show regress, while the Serb train with nationalist symbols is a provocation for Kosovo.
"Such events are a regress for the security and stability of the region, as it was the case of the train that departed from Serbia and the arrest of Ramush Haradinaj with an arrest warrant that continues to keep Serbia in the old schemes of conflicts. The Foreign Affairs Committee continues to be focused on the developments in the region, especially in those places where Albanians live and work", Mrs. Dade said. /balkaneu.com/