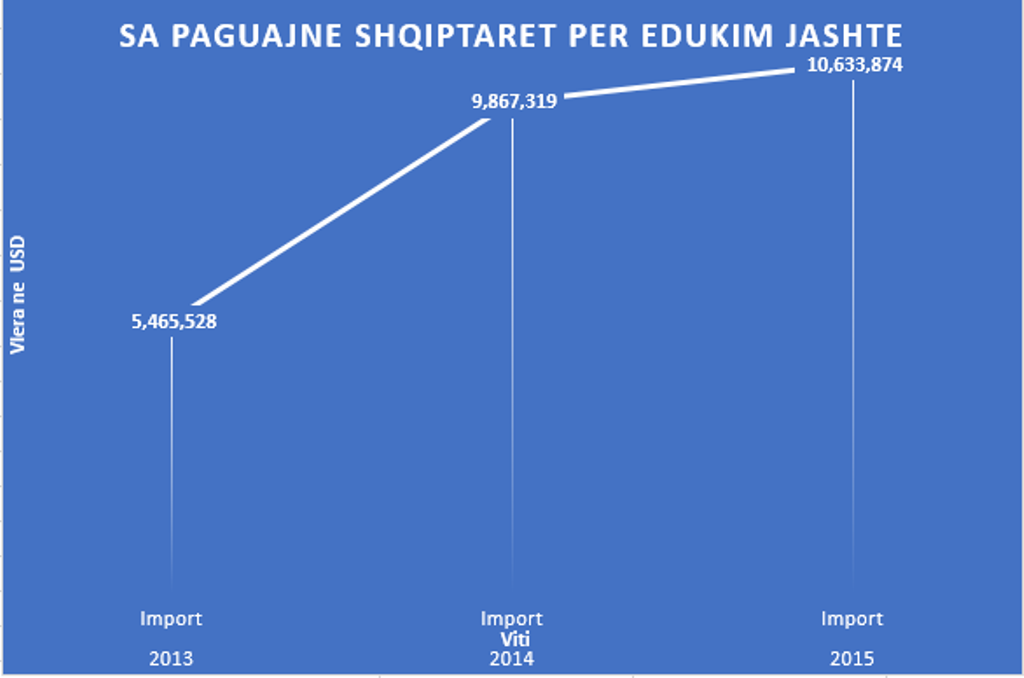 Albanian citizens pay millions to study abroad. This is indicated by the latest data of the United Nations Organization, according to which, they have increased up to 94% the expenses of studying in other countries.
So, in 2015, expenses for education were 10.6 million USD, while two years earlier, it was 5.5 million USD.
On the other, data shows that Albania is also an exporter of education services while offering studying opportunities for students from countries where Albanians live such as FYROM, Kosovo and Montenegro.
According to official statistics supplied by the UN, revenues from education were 2.4 million USD in 2015, dropping by 26% in relation to the previous year, while two years prior to that, this value was 2.8 million USD. /balkaneu.com/