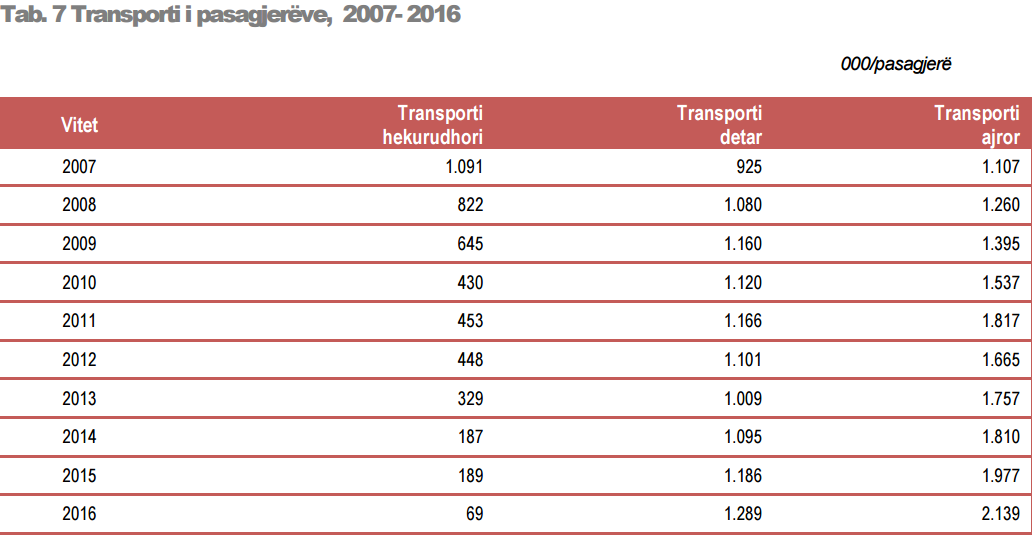 Albanians seem to prefer flying over other means of travelling. Such phenomenon is indicated by the latest data issued by the Institute of Statistics, according to which the number of flights has increased.
"Air transport has registered 1.770 flights marking a growth of 6.4% as opposed to April 2016", this institution says.
Meanwhile, in the first four months of 2017, there were a total of 6.874 flights, increasing the number of flights by 6.5% compared to the same period a year ago.
The details also indicate that in the month of April 2017, the number of passengers travelling through the air is 189.763, registering an increase of 27.9% compared to April 2016.
"In the first four months of 2017, the number of passengers which has travelled by air is 697.804, by registering an increase of 22% compared to the same period a year ago. Air travel during this period occupies 71.5% of the total."
On the other hand, INSTAT says that air transport of goods has also seen an increase. /balkaneu.com/