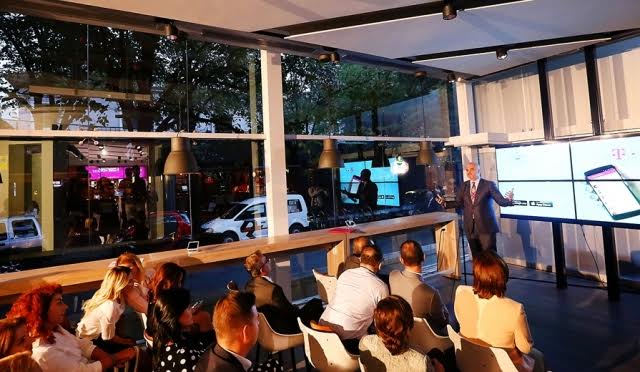 Tirana, 14 September 2016/Independent Balkan News Agency
Consular application, E-Consulate is the new service that comes for Albanians wherever they live. The Foreign Ministry says that this application comes in the framework of the reform undertaken by it in the domain of consular services.
This application aims at allowing citizens to have financial benefits, save time and also fight corruption.
In the official presentation made last night to the application, PM Edi Rama says that online consular services will be free of charge. "All of that waste of time and stress caused as a result of the need for the Albanian consulate, wherever it may be, sometimes several hours or hundreds of kilometers away, has also had a high direct financial cost for the pockets of our citizens, without taking into account what they lose financially from that time which is wasted. With this direct service, this financial cost is zeroed in. Thus, the state no longer charges all of those citizens who receive a consular service, as from now on, they use the consulate that they have in their own pocket".
Foreign Minister, Ditmir Bushati said that the consular application has a double scope. It will serve to 1/3 of our citizens who live and work abroad and it also serves as a guide for every Albanian citizen who will travel abroad, by offering information  for 181 countries which are in it.
Bushati said that e-consulate is a direct route of communication between the citizens and the Foreign Minisry. "Through this application, every citizen can answer for all their questions relating to services which the Foreign Ministry can offer and the Albanian diplomatic centers in the world, acting at the same time as a guideline for the safety of Albanian citizens who travel in different countries of the world".
The new application of the Ministry of Foreign Affairs, in cooperation with Telekom Albania, is seen as a precious service for Albanians, who for many years have gone through a lot to receive the much needed information. In the consulates, they faced corrupt officials who didn't help them, fees, waste of time and stress.
Now, the application offers information on visas to travel abroad, legalizations, certificates and consular services fees. Information on each country, language, culture, faith, the country's currency and the vaccines that are needed before visiting it.
E-Consulate is seen as a very important instrument, as it offers integrated and much needed information for tour operators and agencies of investments too.
The application also helps Albanians living abroad for the process of registration. /balkaneu.com/