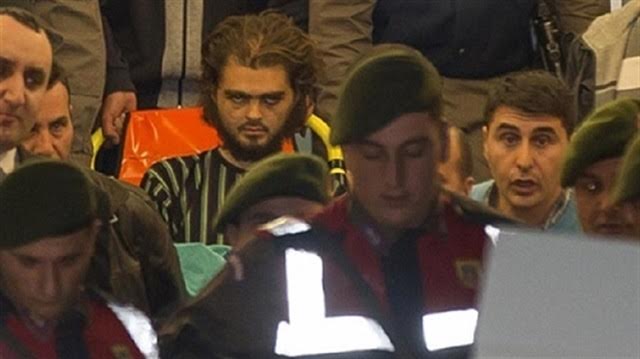 Tirana, 17 June 2016/Independent Balkan News Agency
Two Albanian men were considered by the Turkish justice system as members of the Islamic State. They have been handed life sentences along with a German citizen.
The three defendants were also found guilty by a Turkish court for the killing of two members of security forces and a civilian in March of 2014 in the framework of an IS support action.
One of the Albanians was Qendrim Ramadani. He also appears to have Swiss and Serb papers. Meanwhile, the other is an Albanian from FYROM, Muhamed Zakiri.
According to the file that the court examined, the three defendants had entered Turkey through an illegal route from Syria in March 2014 and were travelling by taxi toward Istanbul, when they opened fire on security forces in a check point near the city of Nigde in the south of Turkey, the court ruling says. This event led to the killing of two police officers and the injury of eight others. The crime didn't stop here. The three men also killed the driver of the lorry, which they later took.
In the following 24 hours, the three suspects were caught and put to prison.
A trial then started and shed light on the testimonies given by the defendants. The German citizen, Benyamin Xu said that he had met with Ramadani and the Albanian from FYROM, Muhamed Zakiri in Syria where he had stayed for nine months in a training camp of the Islamic State.
Xu said that Ramadani had opened fire on security forces and on the lorry driver. Police seized weapons and hand grenades in the attackers' vehicle.
During the trial, the three defendants denied planning the attacks. They said that they were travelling to FYROM. The prosecutor insisted that the arrested people were masterminding a terrorist attack on Istanbul.
The trial ended yesterday with the sentencing of the three defendants. The court in Nigde handed five life sentences and 175 years in prison for Ramadani. Benyamin Xu was given four life sentences and 179 years in prison. Such multiple sentences are the harshest ones in the Turkish Criminal Code.
The trial also had a fourth defendant, Fuad Mövsümöv from Azerbaijan. He was sentenced to 13 years in prison on charges of fraud and participation in a terrorist organization. /balkaneu.com/