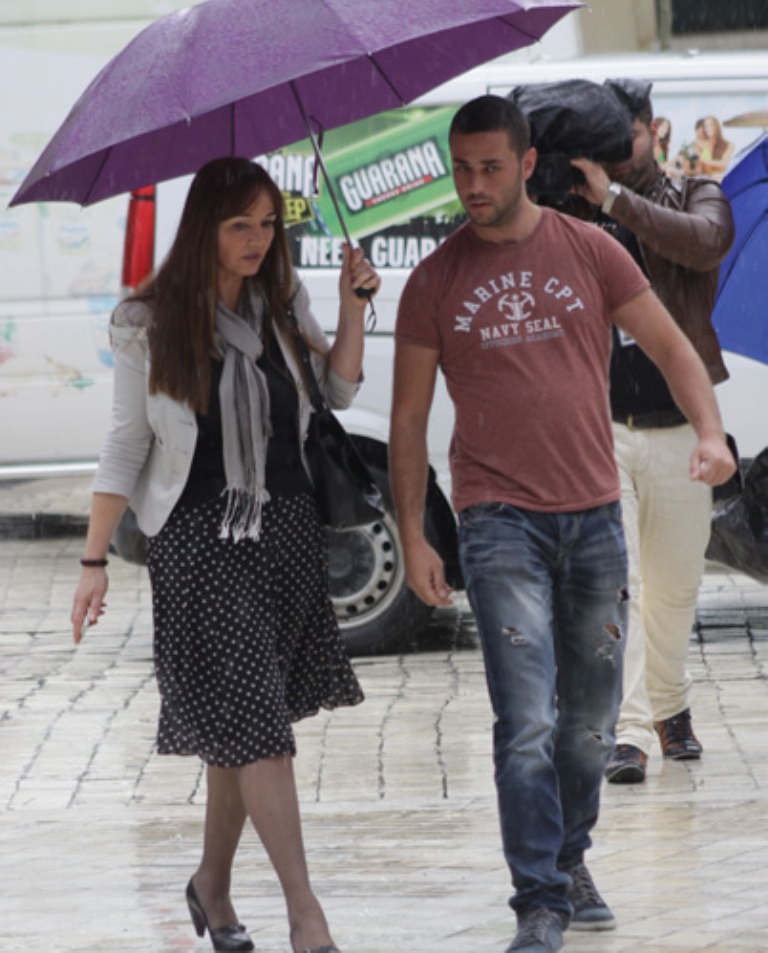 Tirana, November 4, 2014/Independent Balkan News Agency
Three Albanian young men and an Italian man have found death this morning in Tirana, after they were gunned down in a conflict for reasons which still remain unclear.
Among the authors suspected of the massacre is the son of a socialist MP, who had carried out another murder in 2011 and who was soon released.
The event has taken place around 4 am. Police officially said that it has identified the involvement of 8 people in an armed conflict in the premises of a night club which is located in the underground floor of a new apartment block.
The conflict is said to have started for ordinary motives and the armed conflict has led to the death of three people, while a fourth one has passed away in the Trauma Hospital.
The victims of this conflict are: Edison Jaho, 36 years of age, born in Berat and resident in Tirana, Enea Xhaja, aged 38, born in Berat and resident in Tirana, Arber Demiraj, aged 19, born and resident in Tirana and Paolo Azzolo, aged 60, Italian national.
Alma Katragjini, director for media and public at the Department of Tirana Police, officially declared that police have identified the authors of this event, who are Konstandin Xhuvani, aged 25, Erald Sida, aged 24 and Albano Ballcaj, aged 19.
Police said that one of the authors of this event, Konstandin Xhuvani, son of the Socialist Party MP, Luiza Xhuvani, was arrested as he was trying to escape.
Details on the event
Today around 4 am, police received reports that there had been gun shots in "Ante Grand" bar located in the "Elbasan" St., in Tirana.
Police have immediately reached the scene by surrounding the bar along with the area and by taking those who were present at the scene to the police station.
Preliminary inquiries indicate that following an instantaneous conflict between several persons, the conflict degenerated into a gun clash which led to the death of four people.
It is understood that one of the victims is Arber Demiraj, 19 years of age, son of former prosecutor Skender Demiraj. He was found lifeless inside a Mercedes Benz ML type vehicle.
The second victims was later confirmed. He's the 60 year old Italian man, Paolo Azzolo, who has sustained a bullet near the heart. Authorities are yet to establish a link between this person and the conflict.
Authorities then confirmed the death of two other people.
Konstandin Xhuvani, second murder
In the morning of February 12, 2011, a murder took place in Tirana which led to the death by fire arm of the 26 year old Alfred Musabelliu, resident in Tirana. The perpetrator of the crime was Konstandin Xhuvani, the 22 year old son of Luiza and Gjergj Xhuvani. The former is a notable actress and current MP of the Socialist Party and the second one is a notable film producer.
The parents of the 22 year old declared after the murder that the son had disappeared with a sum of money on him. For months in a row, the son didn't give himself in, but after a while, he decided to do it. It seems that his sentence was very soft although he committed murder, because not even three years into the massacre of "Ali Visha" had gone by, the second massacre with four victims take place at "Elbasan" st. /ibna/
On the photo: Luiza Xhuvani and her son Konstandin, a few months ago in front of Parliament