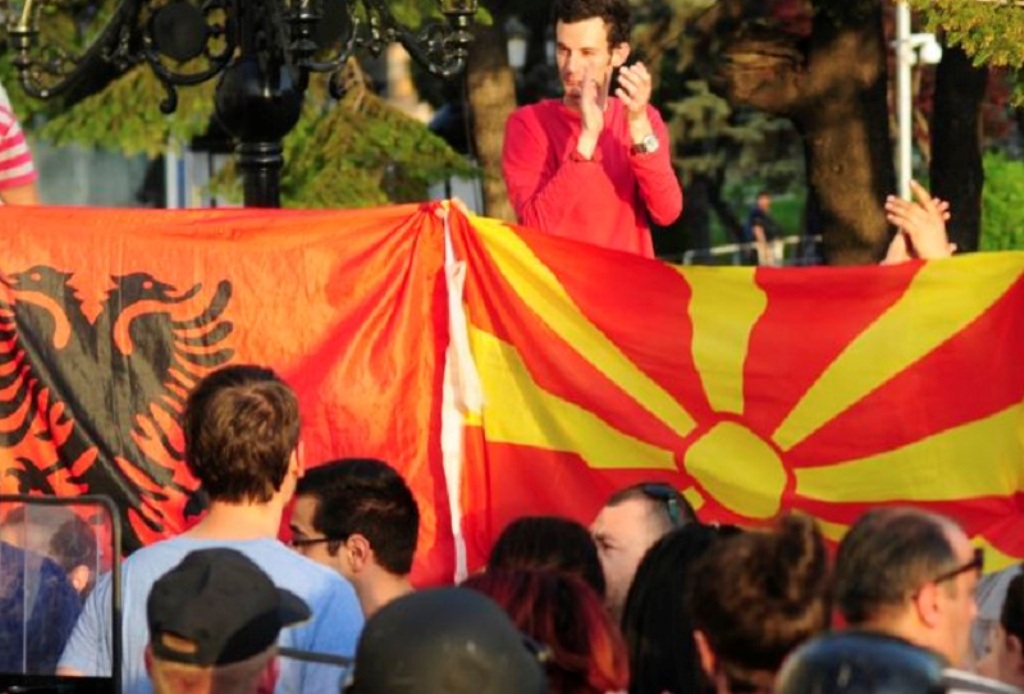 Being the second largest community in FYROM, Albanians have become part of the debates concerning the name contest. BDI (Democratic Union for Integration), which is part of the government, has been involved in the consultations that are taking place.
The leader of this party, Ali Ahmeti says that they are involved in this process and that they want solutions which reflect all the communities in the country.
"Albanians will not accept names that have nothing to do with history and the country's position. Albanians will not be indifferent regarding the issue of the name. This is our country and our state too", Ahmeti declared after the meeting held yesterday with the UN negotiator, Mathew Nimetz.
Political analyst, Xhenis Sulimani says that Albanians are playing the role of the spectator in this process.
"Albanians in FYROM are playing the role of the spectator in the debates taking place about the name contest. The decision exclusively belongs to the Macedonian side. So far, there hasn't been any proposal which identifies this territory with the second largest ethnic group in the country", says Xhenis Sullimani, editor in chief of an Albanian daily newspaper in FYROM.
Ismet Ramadani, head of the North Atlantic Council in Skopje and advisor to PM Zoran Zaev says that the Albanian parties involved in the process of talks must defend their positions and support a name that reflects the multi-ethnic character of the country.
"There's no way the name 'Slavomacedonia' should be accepted, because this name automatically exempts Albanians in Macedonia. The five recent proposals do not present any problems for Albanians", Ramadani says. /balkaneu.com/