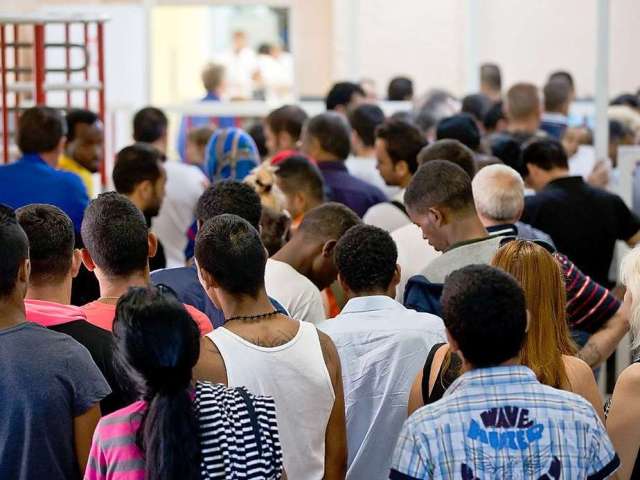 Tirana, 12 June 2015/Independent Balkan News Agency
In the peak of the campaign that Albanian and German authorities are holding to stop the wave of illegal emigrants to swarm to Germany from Albania, the latest figures show a rise in the number of asylum requests.
Thus, in spite of the warnings of Albanian and German authorities to stop the numbers of Albanian emigrants going to Germany, during the month of May, their number has significantly increased.
According to the German Ministry of Interior, the number of Albanian citizens who have sought asylum has reached the figure of 4.992, while in April, this figure was 4.794 and in March it was 3020.
German authorities admit that the motives that oblige Albanian citizens to leave the country are unemployment and poverty.
But Berlin has often declared that Albania is not part of the list of problematic countries and as such, Albanian nationals do not benefit asylum.
German authorities are determined to repatriate all Albanian citizens who have sought asylum in Germany.
For this reason, they have sped up procedures for the handling of asylum cases.
Large numbers of Albanians started to leave the country to go to Germany following an announcement of German authorities inviting 50 thousand foreign workers of different professions.
This encouraged Albanians to immediately leave their country and go to Germany where most of them applied for asylum.
German embassy to Tirana says that only a small percentage of applications by Albanians will be granted. /ibna/