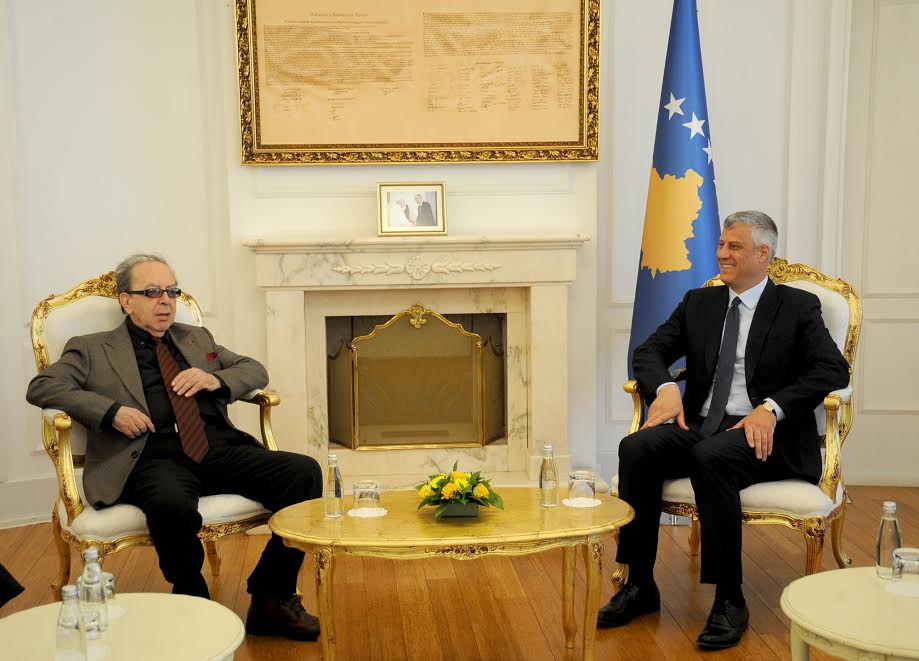 President of Kosovo, Hashim Thaci has received today in a meeting the prominent writer, Ismail Kadare, who is visiting Kosovo for a few days.
Thaci has praised the contribution given by the writer and intellectual Ismail Kadare, who has sublimed the Albanian culture in his numerous literary works.
President Thaci said that he and the writer talked about the values of western civilization as a natural vocation of Albanians wherever they are in the Balkans.
"In essence, we're European", Kadare said among others, stressing that the Albanian world is in the right path.
In this meeting, president Thaci recalled Kadare's stance since the 90's, insisting for a more active resistance.
Thaci has also praised the support and encouragement given by Ismail Kadare to the delegation of Kosovo in the Conference of Rambouillet in 1999. /balkaneu.com/