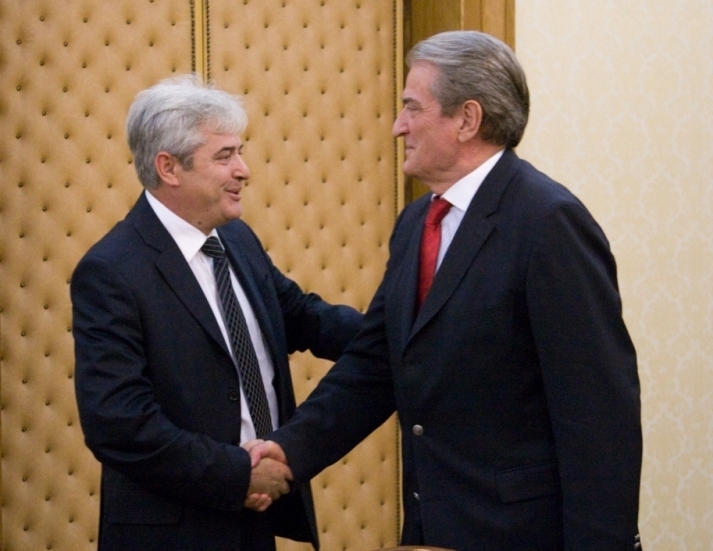 Tirana, July 4, 2013
Albanians in the Former Yugoslav Republic of Macedonia have high regards for the Albanian leader, Sali Berisha. This was said on Thursday in Tirana, where the leader of the Democratic Union for Integration Party (BDI) of Albanians in FYROM, Ali Ahmeti held a meeting (photo) with the acting Prime Minister of Albania, Sali Berisha.
"We want to thank Prime Minister of Albania for the care that he has shown toward the Albanians of FYROM for 8 years in a row", declared the leader of BDI, Ali Ahmeti.
"I have come here to thank him for the cooperation, for the great work that we have done. I have come to thank him for the brotherly advises that he has given to me during the difficult developments in FYROM. I have come to thank him for the support that he has given in order for our country to deserve its position in the NATO and European structures", added he.
Ahmeti also said that: "I have come to say to him that he will remain an eternal leader and Prime Minister for Albanians of FYROM".
Meanwhile, Prime Minister Sali Berisha said that BDI has played a crucial role in the Ohrid agreement and the promotion of rights and liberties of Albanians, but also for the general stability of the neighboring country. /ibna/