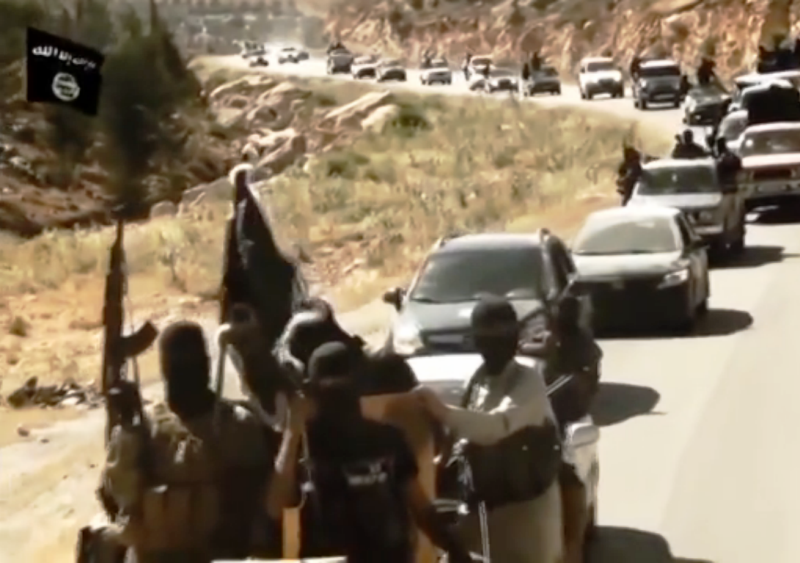 IBNA Observation/With the young people who aspire the holy war and believe that they will find it in Syria. Confessions on the war. Full details on the manner of recruitment. The itinerary up to the heart of the war…The return in the motherland for some and the last farewell for several others…The state's efforts to stop this phenomenon and the official position of AMC, which distances itself from incentives that have become a topic of debates in Albania
Tirana, March 25, 2014/Independent Balkan News Agency
They have left the fatherland and embraced their weapons to fight. There are tens of Albanian youngsters from the age of 20 to the age of 35 who are convinced that they belong to a fair cause and who have left to Syria to fight alongside other Muslims.
Their journey to there is long and tiring. Motivation is very high.
After a modest arrangement in the places where they live in Albania, an airplane or a bus trip to Turkey and from there, to Syria. Upon arrival, they are sent to the military groups which need them.
Before they depart for combat, they undergo training on how to use fire weapons, mainly Kalashnikovs. Others have already done this in Albania or Turkey.
Once they do this, they depart for combat…
Fighters start to come back
Officially it's believed that around 90-100 fighters have left for Syria to combat. In the past few days, 30 of them have come back. The majority of them are young men from the age of 20 to the age of 35. Most of them are very young, a little older than 18 years of age. With their long beards like devoted Muslims that they are and trousers a little above the ankle, like most of those who have embraced salafism, they come back to their homes, to their wives, children and parents and also to their friends.
Above all, they come back to their local mosque in order to resume with the regular praying, 5 times a day.
Some of them call each other by Islamic names, different to those given by the parents.
They like this, they feel more motivated in their faith and closer to their religion.
Although the real war has ended for the 30 fighters who have come back, it still continues with their efforts to be as devoted as possible, by praying regularly.
The itinerary of the war and the failed return of some of them
In distance, they are being watched. Some tens of police officers, secret services and other security services are observing those fighters who have made their way back.
None of those who have returned doesn't talk. Nobody talks about how they spent their months there. Nobody knows if they've fired their weapons against common people during the war. Nobody knows if they've killed and how many under the cause that they protect, Jihad (Holy War).
Authorities know a little more. Sources from the Ministry of Interior say that upon their arrival to Syria, Albanians join combat groups known as "Al Nusra", which have been internationally declared as terrorist fractions by the United Nations.
To reach Syria, these people traveled from land and air.
On land, they traveled through buses going from Tirana to Istanbul or Tirana-Greece-Turkey. Some other times they traveled from Tirana to Greece and then to Turkey.
From the air, they embarked at the Rinas airport toward Istanbul and then to Syria by plane or ship. The majority of them went without their families, but took their friends with them. A few others, around 15 of them, have also taken their wives and children a few weeks after arriving to Syria. In the military camps, women took care of the children and fighters. They cooked food, washed their clothes and often cared about the wounded.
The majority of those who have returned, have stayed 3 to 6 months in the fighting areas. Very few of them have stayed a year or more. At least 6 of them could never make it back as they remained killed in Syria.
The return in the mosque
In the suburban mosques of Tirana, some of those who have returned, have joined their friends in praying. They're being watched, but this will never stop them from praying 5 times a day. They try to pray as much as possible in the mosque, if not, at home, work or everywhere else the time of praying finds them.
They are considered as people who pose a danger to society, with extremist religious tendencies and tendencies of violence. One reason more to come to this conclusion relates to the time that they've spent in the Syrian war.
Their movements are systematically observed and authorities have prohibited their travels to Turkey. Some of them have attempted to travel to Turkey again, but they have been stopped on the border crossing points.
Most of these men live in Tirana and attend the suburban mosques, two of which are controlled by them, because Albanian Muslim Community (AMC) has not been able to put them under control. Their leaders (imams) are not officially recognized by AMC either.
Other fighters live in Elbasan, Cerrik, Librazhd, Pogradec, Diber and Burrel.
SIS issues a report on the fighters
State Informative Service has deposited to the General Prosecution a voluminous report on the profile of the Albanian fighters in Syria. This document contains a list of all persons who have been involved in the preparation of fighters. According to the report, this process starts with the prediction of what's happening in Syria and the need for a fair war in order to assist Muslim brothers. The document issued by SIS states that the total number of those who have joined the war is 90. What they have in common is the fact that before departing for Syria, they receive training in half military camps in Turkey. They do not tell anything to their families about the itinerary or their whereabouts. According to this document, 6 Albanians have been killed in the fights in Syria and 12 others are wounded.
AMC against fighting in Syria
AMC is against Albanians leaving for Syria to fight. The vice chairman of the Albanian Muslim Community, Gazmend Aga says that the conflict in Syria has no connection whatsoever with religion. He says that preaching for participation in the war damages not only the individual, but also the image of Islam.
"Albanians must distance themselves from the conflict, which is not yet known if it's religious, political or related to other interest. We aspire to be integrated in the European Union and no particular group of people or religious community, besides the state, can call the people on war. Every other call made in the name of religion, not only it's not legitimate, but also seriously damages the image of the Islamic religion".
When asked if there's a war on Islam today, Mr. Aga responds: "I don't think that there's such war, but we cannot deny that there are cases of Islamophobia and strangely enough, Muslim believers enjoy more freedom in countries which do not belong to the Muslim faith".
Meanwhile, Skender Brucaj, head of AMC says that "Islam is a great value of the nation and our society". He says that "sporadic cases of incidents cannot pale this value.
"Sporadic cases cannot pale the positive image that we posses in front of the world, because this is a great value at this time of value crisis".
Brucaj says that AMC has never issued calls to fight in Syria, but the opposite: "First of all, Islam is a religion of peace. Through its structures, AMC calls on all Muslim believers to stay away from their involvement in the Syrian conflict".
Authorities demand fighters to be identified and for further departures to be stopped
President of Republic, Bujar Nishani held this weekend a meeting with the General Attorney, head of SIS and Prosecutor of Serious Crimes.
The scope of this meeting was to be informed on the measures being taken to tackle the activity of radical groups who sent Albanian nationals in the Syrian war.
The president said after the meeting that he was briefed on legal incentives taking place in order for this phenomenon to be stopped in the future.
Demanding prompt action and close cooperation with partners, the president praised the work done so far by competent authorities on phenomena that relates to the organization, funding and the shipping of Albanian nationals to fight to Syria.
Meanwhile, the government has prepared a legal incentive that sentences to 10 years in prison all of those who go to Syria to combat.
The bill is expected to pass in parliament. The sentence is the same with that approved by parliament of Kosovo a few weeks ago, in an attempt to stop the departure of Albanians to the Syrian war. /ibna/