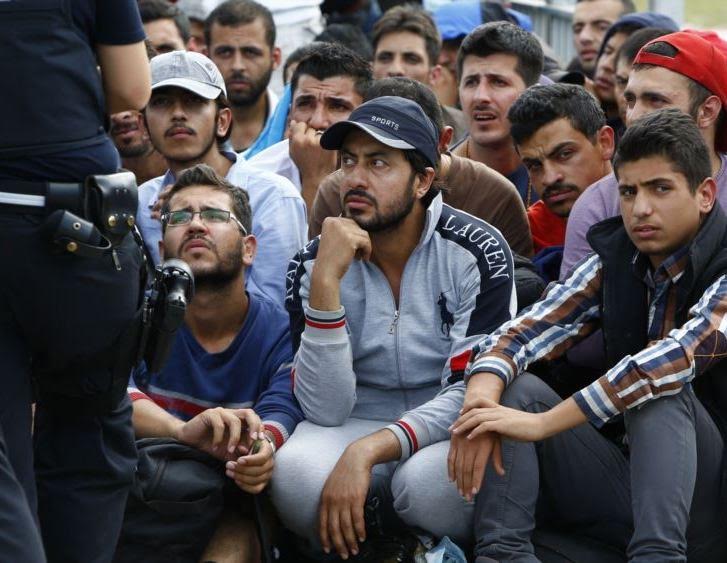 Tirana, 8 January 2016/Independent Balkan News Agency
Number of Albanian citizens who applied for asylum in Germany in 2015 was 54,762 people, ranking second among countries with the largest numbers of asylum seekers, after Syria.
Based on figures issued by German authorities, Kosovo ranked third with 37, 095 of its citizens who sought asylum in Germany.
Among the 10 countries main countries of origin for refugees, 4 of them are Balkan countries, where besides Albania and Kosovo, there have also been asylum demands from Serbia (26,945) and FYR Macedonia (12.166).
To minimize the numbers from the Balkan, German authorities decided to declare them as "safe countries of origin", following a reduction in the number of procedures and immediate refusal of asylum requests.
Number of refugees from Albania in 2015 saw a growth of over 5 times compared to asylum requests in 2014, which were more than 8 thousand. The same was also applied to asylum seekers from Kosovo.
Official figures issued by German authorities indicate that in the last three months of 2015, the number of refugees from Albania saw a significant drop from 4,680 to 3,044 people in November and 1, 801 in December.
The Albanian government has tried to avoid the debate on asylum seekers as much as possible. In front of the media, the prime minister and Interior minister have declared that Albanians have misunderstood information on job offers in Germany. They have also said that criminal groups of human traffickers are behind these asylum seekers.
Prime Minister Rama and Interior minister, Saimir Tahiri claimed that the majority of asylum seekers from Albania had been living in Greece. This version was never confirmed by German authorities. /ibna/