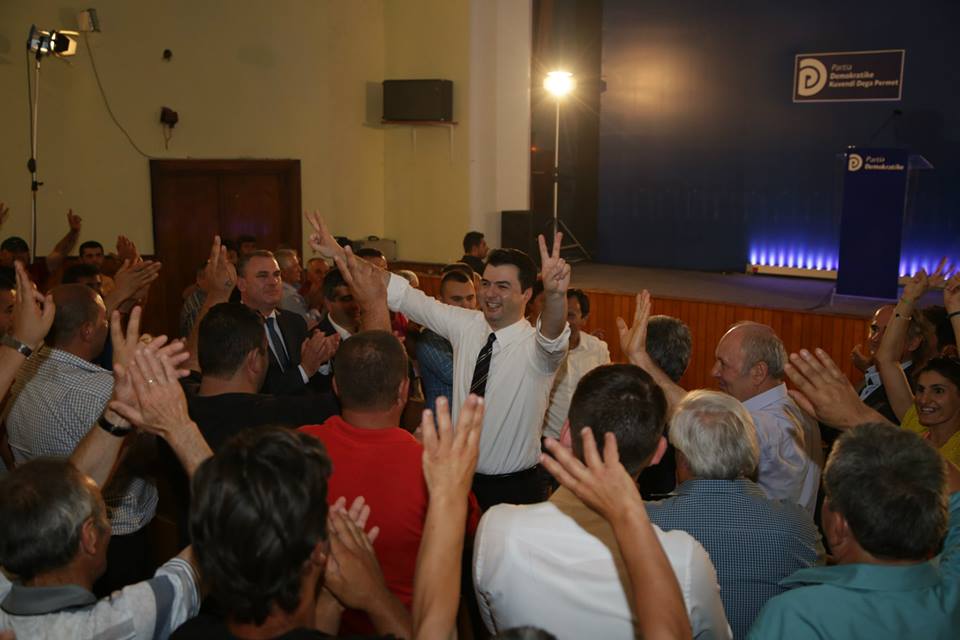 Tirana, June 27, 2014/Independent Balkan News Agency
In Albania, the Democratic Party, the largest opposition force, accuses the government of trying to convince Albanians that the integrating process is moving forward in an optimal way, with empty words and without concrete actions.
Leader of DP, Lulzim Basha says that he understands the concern of citizens all over Albania about the economic situation in the country.
Every Albanian, says Basha, understands today that Renaissance was a mere lie in order to come to power.
The democrat leader denounced the number of businesses going bust and growing unemployment, as the biggest threat for the wellbeing of the citizens.
"The famous renaissance of Edi Rama resulted to be an empty word, mere propaganda, a bunch of balloons which one by one exploded because it was an empty promise without alternatives, because it wasn't based on concrete and realist alternatives based on the situation of the country, it wasn't based on opportunities and visions to move forward, but it was based on mere lies to be voted. Today, deterioration is felt everywhere. Enterprises are on the verge of bankruptcy throughout the country. Thousands of Albanians lose their jobs, without any hope for improvement", said Basha in a meeting with residents of Permet (photo).
The head of opposition said that "we must be able to offer to the citizens a perspective of development, a perspective where every Albanian will see an opportunity and believe on tomorrow, believe that his dignity cannot be insulted, believe that the law will be equal for everyone.
The mission of European Albania in every cell of it, of the European standard in every hour of the life of every Albanian everywhere in the country is the divine mission of the Democratic Party", said Basha. /ibna/