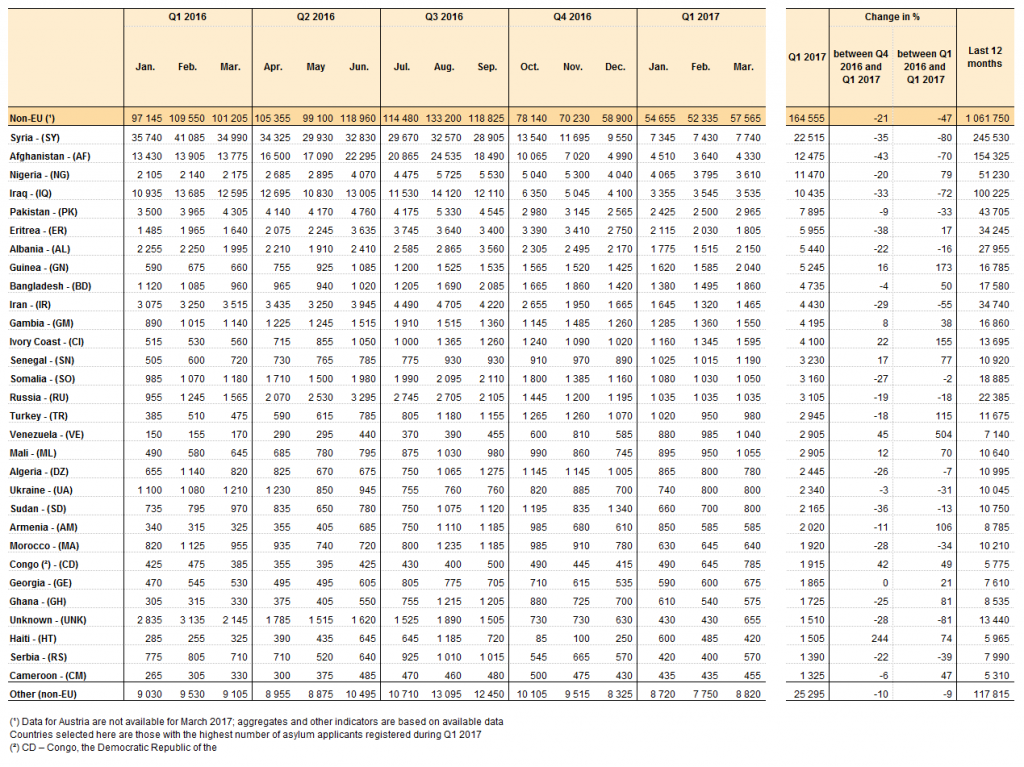 Albanians seem to continue leaving the country in search of the "European dream".
This is confirmed by the latest figures of the European Institute of Statistics, according to which, the number of Albanians travelling to the European Union countries to seek asylum, was high this year too.
According to these figures, for the first quarter of 2017, there were 5440 Albanians who sought asylum for the first time in one of the Union's countries.
Meanwhile, a phenomenon which is noticed in the report issued by Eurostat relates to the fact that Albanians no longer prefer Germany to seek asylum, but France.
In France there are almost three thousand Albanians who have sought asylum for the first time, accounting for 13% of asylum seekers.
They are followed by Germany and United Kingdom, with 1035 and 425 asylum seekers who have sought asylum for the first time.
Meanwhile, Albania is the seventh state in terms of the number of asylum seekers, but all the six states which are above Albania on the list are countries in war, such as Syria, Afghanistan, Iraq, Pakistan, Nigeria and Eritrea, followed by Albania. Albania is followed by countries such as Iran, Bangladesh, Gambia and Senegal. /balkaneu.com/