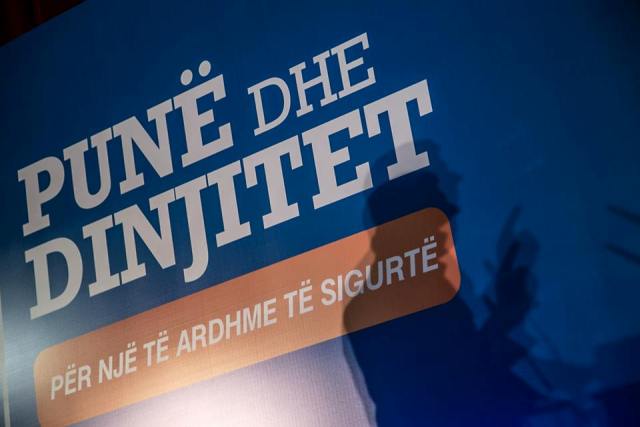 Tirana, March 2, 2015/Independent Balkan News Agency
Leader of the Albanian opposition, Lulzim Basha, doesn't intend on repeating what the former democrat leader, Sali Berisha did in entering a coalition with the left wing.
Basha has started a pre election tour in different areas of the country, where he's testing the electorate on the June 21 elections. He says that political offer and project of the democrats for the coming elections, will emanate from the talks with the citizens.
In Lezha, like in other cities, Mr. Basha has faced the repeated discontent of the DP supporters, for the four year coalition that the democrats had with a part of the left, the Socialist Movement for Integration.
The leader of opposition said that the truth of the governance in the country is entirely different from what the government is claiming. He accused the government of worsening the economic situation and security in the country.
Basha said that the Democratic Party will engage in a platform that aims at reducing power supply prices, taxes, creation of new jobs and the compensation of houses demolished in violation with the law.
Leader of the Democratic Party said that the discontent against the government, the revolt against it is a reality everywhere in Albania.
On the photo, you may see the leader of Albanian opposition on the background, unveiling the new program of the Democratic Party for the next local government elections.
The focus of this pre –election tour of the opposition leader was the promise for more jobs, which was also used as a strong electoral card by the current majority. SP promised 300 thousand jobs. Meanwhile, SMI says that it's the force that is constantly engaged and delivers its promises for new jobs. In fact, its movements sometimes on the right and sometimes one the left, have enabled it to deliver this promise to a certain extent. /ibna/