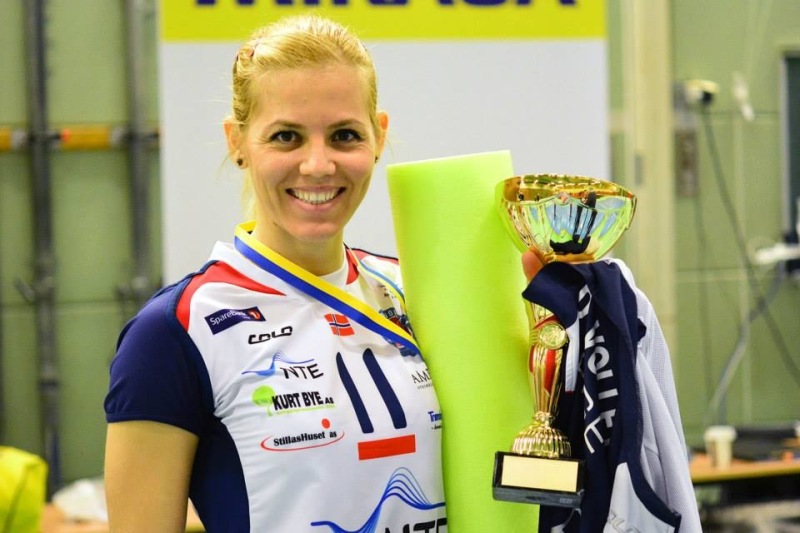 Tirana, March 31, 2014/ Independent Balkan News Agency
Albanian volleyball player, Arjola Prenga has won the title of the Norwegian champion in women's volleyball. This title was secured after the 14th victory in 14 weeks.
Prenga was the best scorer and the best player of the match with 17 points scored.
The Albanian sportswoman was announced a winner as part of Stod Volej team and won the championship title of Norway in women's volleyball.
Arjola Prenga, 28 years of age, is also the captain of the Norwegian team. She secured this title in her second season in the Norwegian volleyball championship.
Last season, she won the title of the champion of Nordic League, while in the championship, Stod Volej was ranked second, following Oslo Volej. In the Cup final, it was defeated by the capital rival.
In the current season, Arjola and her team have entirely dominated the championship, by winning all 14 matches so far and by making the last meeting against Oslo Volej on April 6 invalid.
Stod Volej also won the Norwegian Cup in Women's Volleyball this year, defeating in the final the defending champions, while managing to defend even this year for the third year in a row the crown of the Nordic champion. /ibna/