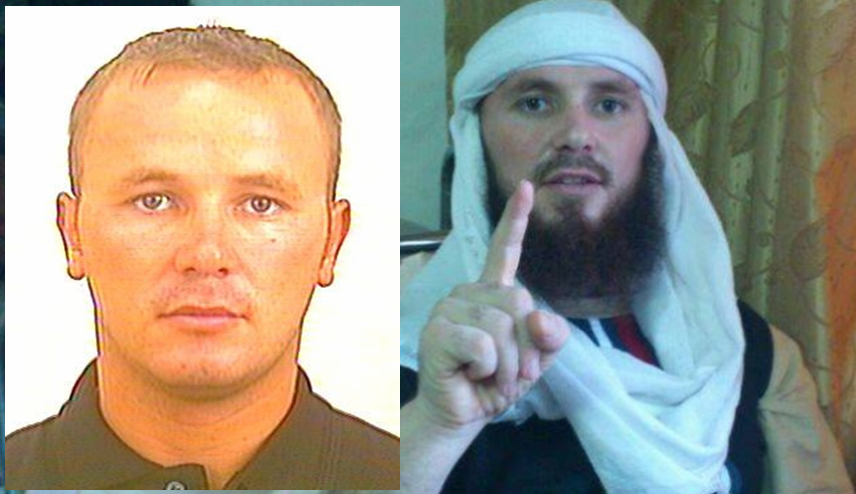 Tirana, September 25, 2014/Independent Balkan News Agency
USA includes an Albanian in the terrorists' most wanted list in the world.
American authorities have announced a list of 10 names, considered as international terrorists. Part of the list published by the Department of State is also an Albanian from Kosovo.
Lavdrim Muhaxheri (photo) is an Albanian from Kosovo who fights for ISIS. According to the State Department, Muhaxheri operates in both Syria and Iraq.
Lavdrim Muhaxheri  was made known in the world in July of this year, after posting on Facebook photos of himself beheading a young man.
The list also contains a Bosnian and a Chechen national, while the rest are from Iraq, Syria and Afghanistan.
The Department of State said that the list comes in the framework of the efforts to fight the threats posed by foreign terrorist fighters.
Based on an Executive Order, the State Department issued a list of ten individuals considered as terrorists. The list also contains two groups which are also considered to be terrorist groups. Based on this order, terrorists and people who support their terrorist actions are sanctioned and fined. As a result, all the assets falling under the jurisdiction of the USA, in which these individuals or groups have an interest, are seized. Meanwhile, Americans are prohibited to engage in transactions with them or indirectly benefit from them.
In a speech delivered yesterday from the UN, President Barack Obama said that he aims to build an international coalition in order to destroy the Islamic State organization, which he called "network of death".
President Obama declared that there will be no negotiations with terrorists. The only language that murderers understand is the language of force, said Obama to state leaders gathered in the General Assembly of the UN.
In his speech, president Obama said that the United States are not in a war and never will be in a war with Islam. Muslims all around the world, said Obama, aspire to live with dignity and justice. /ibna/