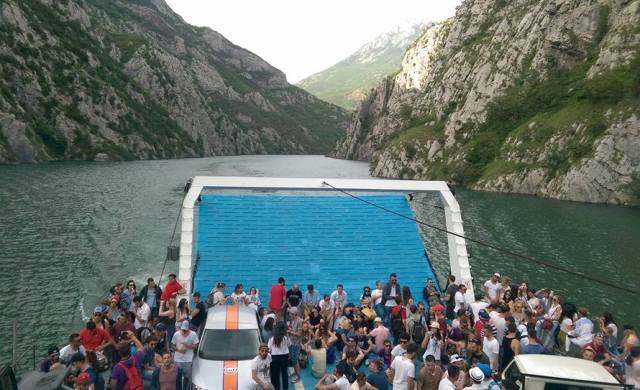 Tirana, 9 June 2016/Independent Balkan News Agency
By Edison Kurani
Albanian authorities are trying to promote national tourism in the Balkan region. A special state group visited Slovenia in an effort to convince tour operators of this country to include Albania in their tourist packages.
Representative of the National Tourism Agency, Sokol Kongoli says that Slovenians received a presentation on Albanian tourism, its potentials and products, relations between Albanian and Slovenian tourism and the reasons why Slovenian tourists must visit Albania more.
Matjazh Kovacic, representative of Ljubljana Exhibition and Convention Center, demanded for Albania to be present in the next edition of the tourism fair which is held at the end of January and the beginning of February in Ljubljana.
Representative of the Slovenian Foreign Ministry, Alenka Kosir, along with tour operators, requested information on mountainous tourism, on the island of Sazan and on Albania's accommodating capacities.
They also stopped on the perspective of rural tourism, on issues of tourist security in Albania, the hunting moratorium and issues of sustainable development.
Drago Bulc, Executive Director for Europe in the FIJET organization, suggested a special guide to Slovenian tour operators in Albania.
Albanian ambassador to Ljubljana, former Chief of Staff of the Albanian Army, Pellumb Qazimi said that Albania was asked to be considered with priority for next year as far as the participation in the tourism fair which will be held in Ljubljana is concerned.
Albanian officials didn't offer any information if Slovenian tourist operators will include Albania in their holiday packages starting from this summer season. The fact that discussions continue next year, means that the Albanian government is hoping to attract Slovenian tourists during the summer of 2017.
On the photo: Tourists in Valbona, north of Albania