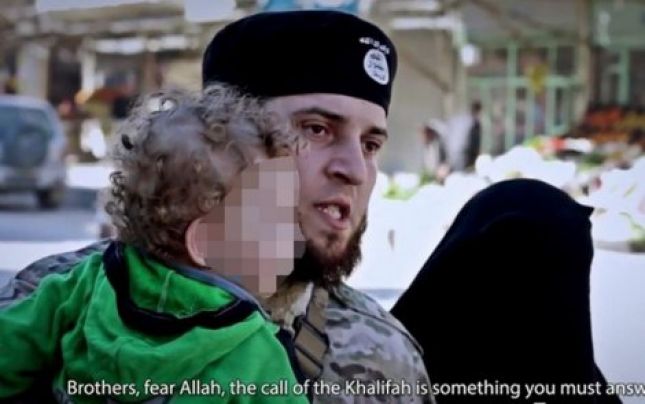 Tirana, 8 June 2015/Independent Balkan News Agency
A young Albanian, who appears on the video published by ISIS Press and Information office, threatening terrorist acts in the Balkan, has been killed in the fights taking place in Syria.
The family of Mirza Haklaj, the Albanian jihadist from Montenegro, said during the weekend that their relative had lost his life in the fights taking place in Syria.
Haklaj's wife and children are in Syria, where they lived with the father of the family. They had been living in Syria for about a year, alongside the father of the family who was fighting in Syria.
A few days ago, Al Hayat, ISIS' media center, published a video where Hajlaj (photo) with the religious name Abu Majram Al-Albania, called on the Muslims of the Balkan to join Jihad in the Serb language.
On the same video, there also appear threatening messages of other Albanian jihadists such as Almir Daci from Pogradec and one from Kosovo.
Local authorities in Balkan countries have confirmed in the last summit that there are numerous citizens from the countries of the region who have joined Islamic State in Syria.
Kosovo has the largest number of militants per population, who have been sent in the territory of the Islamic State. Around 250 fighters are believed to have gone to Syria so far.
German intelligent Service suggests in its latest report, that the Islamic State has increased its activity in the Balkan and is turning the region into an entry gate for Jihadists toward Europe. /ibna/