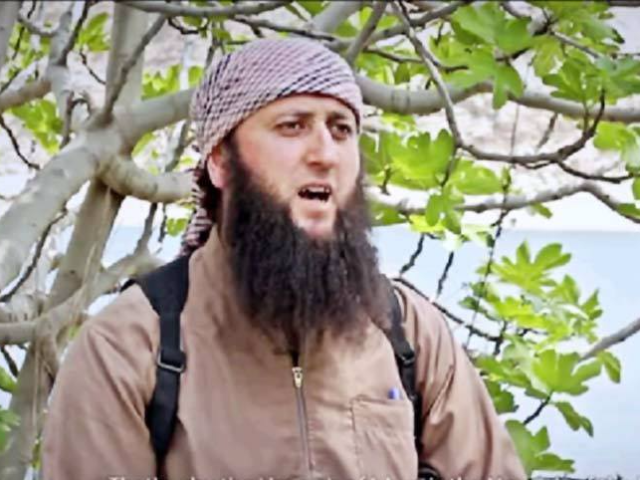 Tirana, 4 April 2016/Independent Balkan News Agency
By Edison Kurani
An Albanian young man who used to lead a mosque in the southeast of Albania, has been reported dead in Syria. For years the young man was fighting alongside the militants of the Islamic State (IS) in Syria.
Almir Daci, 32 years from Pogradec, has been killed in Syria, his family reports.
There are suspicions that Daci has lost his life during the fights in Syria, but there's still no official release on this case.
The young man was one of the most active ones among the Albanians recruited by ISIS. He became known following the publication of a video in June 2015, where he threatened the Albanian non Muslims in the Albanian language.
Almir Daci left to Syria 3 years ago to join the Islamic State and taking with him his wife and his two children who are there.
The threatening video
"There will be many surprises". This was declared by Almir Daci, known by the name of Abu bakr Al-Albani, one of the ISIS members, on the video published along with Abu Muqatil (Al Kosovi), where he threatened with terrorist attacks in Albania, Kosovo and FYROM.
He warned revenge "against those who have humiliated Muslims", adding that "the enemies of Allah are seeking to divide them".
The video talks about "black days" against those who have underestimated Muslims and Allah "in Kosovo, Albania, Bosnia, Macedonia and the entire Balkans".
The Muslim Community had also reacted against the video published by the Islamic State.
"Jihad is a personal choice which has nothing to do with the Muslim Community. These acts are against the rules of Allah. Of course, these are very dangerous personal choices which deserve maximum attention", says Ali Zaimi, vice chairman of the Albanian Muslim Community.
The trial
A trial was launched against the Court of Serious Crimes against Imam Almir Daci, who was considered to be as one of the most powerful leaders among Jihadist fighters in Syria.
The trial was held in absentia as Imam Almor Daci was being searched by police
He was accused for participation in the war and for instigating hate.
The court trial started after the video filled with terrorist threats against all of those who do not support the IS cause, consisting of the strongest proof for his involvement in terrorism.
The evidence against Almir Daci showed that he had also recruited a former commando of the Albanian army to fight in Syria. /ibna/